Work for tomorrow: Identifying innovations to respond to an ageing workforce
Across the world, older workers make up a growing proportion of the workforce – across the G20, 1 in 3 workers is aged 50 and over, and this is set to increase to 4 in 10 by 2040.
This is going to fundamentally affect not only older workers themselves, but the way in which we plan the future of work for young and old alike.
Harnessing the potential of workers, regardless of age, will be crucial in the post-pandemic recovery and could deliver a significant longevity dividend to economies across the world. But too often, barriers like poor health, caring responsibilities or ageism in the workplace shut older workers out of the job market.
With an ageing workforce, we need to fundamentally rethink the way we work, learn and live. We cannot afford to leave anyone behind.
As such, we have launched an international programme of work, supported by the Innovation Resource Center for Human Resources, to identify the challenges and innovations that will be involved in responding to an ageing workforce. This will be addressed through an international innovations competition across four key areas:
Maintaining good health
Building knowledge, skills, and competence
Addressing discrimination and supporting diversity
Adapting the workplace
Over the coming year, we will be talking to policymakers, employers and HR experts around the world about adapting workplaces for an ageing workforce, before launching our international innovations competition in early 2021.
Past events
Future of Ageing: Together for tomorrow
Date: Thursday 3 December
Time: 9.30am – 5.30pm
As part of our sixth annual Future of Ageing conference, we will be launching our consultation paper on the challenges and changes ahead for an ageing workforce, that will form the basis of our international innovations competition.
Speakers in this session include:
Stuart Lewis, Founder, Rest Less
Lucy Standing, Founder, Brave Starts
Lily Parsey, Global Policy and Influencing Manager, ILC
Jodi Starkman, Executive Director, IRC4HR
Webinar: The new long life – A framework for flourishing in a changing world
Date: Thursday 20 August 2020
Time: 3.00pm – 5.00pm BST (10.00am – 12.00pm EDT)
Longer life spans, AI and robotics will fundamentally reshape the way we work and live in the future.
Join us for our upcoming webinar to hear from Prof Andrew Scott how COVID-19 has accelerated these trends around technology and an ageing society, and what some of the main challenges and opportunities will be for an ageing workforce.
Alongside the webinar, we will be launching a new international programme of work in collaboration with IRC4HR, to support these changing working lives and identify solutions to the challenges faced by older workers.
Speakers include:
Prof Andrew Scott, London Business School
Caroline Waters OBE, Equality and Human Rights Commission
Jodi Starkman, IRC4HR
Stefan Stern, Journalist
George MacGinnis, UK Research and Innovation
Publications
03/12/2020
Work for tomorrow: Innovating for an ageing workforce – Consultation paper
This consultation paper sets out the context for our international competition and highlights the challenges we must overcome with the help of innovation. We welcome thoughts and feedback.
Blogs
03/02/2021
How do we adapt the workplace of the future to an ageing workforce?
Blog by Lily Parsey, Global Policy & Influencing Manager, ILC
To maximise a potential "longevity dividend", employers and governments need to wake up to the reality of an ageing workforce and make sure our jobs, our workplaces, our working patterns adapt in line with these changes.
02/12/2020
Unlocking the potential of a diverse and multigenerational workforce critical for the UK's economic recovery
Blog by Natasha Oppenheim, CEO, No Desire to Retire
There have been a number of recent media reports of older workers – frustrated by the lack of response to their numerous job applications, but equally determined not to be defeated – resorting to some creative approaches to get themselves an interview with prospective employers…
23/06/2020
The new long life
Blog by Prof Andrew Scott, London Business School
Demographers have long warned that the world is going through a transition towards an ageing society. Declines in the birth rate, more people living into old age combined with increases in lifespan mean that for the first time ever there are now more people globally aged over 65 than under 5. That longer future requires rethinking how we structure the life course and behaving differently around education, health, work, careers, relationships and community…
Meet our judges
Anthony Ariganello, President and CEO of the Chartered Professionals of Human Resources (CPHR) of BC, and the Yukon, and CPHR Canada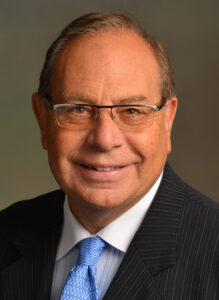 Mr. Ariganello is currently the President and CEO of the Chartered Professionals of Human Resources (CPHR) of BC, and the Yukon, and CPHR Canada. Prior to this, he was the President and CEO of CGA (Certified General Accountant's) Canada. Mr. Ariganello was a key leader in the merger of the 3 accounting bodies into CPA.
Prior to CGA Canada, Mr. Ariganello was also the President of Avon Canada, the world's largest direct seller. Holding the ICD director designation, Mr. Ariganello serves as Chair of the Audit Council for Local Government supporting the Auditor General for Local Government for the province of B.C.
Mr. Ariganello has significant experience in people management having led large organizations, like Avon ( + 1000 personnel), with full operations responsibility including H.R., pursuing re-structuring plans, mergers, and ensuring the human capital aspect of all these exercises was always front and center, a priority.
Fanny Krivoy, Founder/ Creative Director, Analogous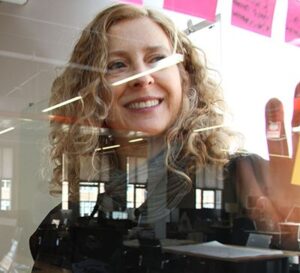 Fanny is on a mission to use design to bring equity and inclusion to life day-to-day through brand creation, experience design, and changing how people work.
Her clients include Inter-American Development Bank, The City of New York, 98point6, JWT/Mirum, Shaker Museum Mount Lebanon, National Immigration Forum, Museum of the City of New York, Fisher Price, Próspera, among many others.
On the volunteer front, she is an active board member at amazing.community - a nonprofit extending the work horizon for women 45+ helping them prepare for the workplace of the future, and for organizations to create inclusive environments for them.
Fanny is a Professor at Pratt Institute and the creator of Project Inclusion, a Podcast series exploring leadership and the multiple dimensions of inclusion. She studied design at Instituto de Diseño in Caracas, Venezuela, and graduated with honors from the University of the Arts London.
You can find her as a speaker, guest lecturer/ judging/ published in Latin America, the United Kingdom and the United States.
George MacGinnis, Challenge Director, Healthy Ageing, UK Research and Innovation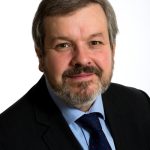 George MacGinnis leads the £98 million Healthy Ageing research and innovation challenge, part of the UK Government's Ageing Society Grand Challenge mission to ensure that people can enjoy at least 5 extra healthy, independent years of life by 2035, while narrowing the gap between the experience of the richest and poorest. He has a varied background in health and care innovation including recent work on the future capacity needs for a reformed health and social care system in the Republic of Ireland, a review of the impact on the NHS of Small Business Research Initiative in Healthcare, a landscape review of the MedTech sector for the Academic Health Science Networks and leading the user group for a global industry alliance to enable a consumer-friendly market for digital wellness and health products and services through standards and accreditation.
Bob Morton, President, World Federation of People Management Associations
Bob is a senior international HR professional with extensive experience in Human Resources, Leadership and Organizational Development. Bob has lived in the UK, USA, Switzerland and Germany and worked on HR and organizational change projects across the world.     
Bob is President of the World Federation of People Management Associations (WFPMA). He is also Chair of CIPD Enterprises Ltd Board (The Chartered Institute of Personnel and Development) in the UK and is a Companion of the CIPD. He is past President of the European Association of People Management (EAPM) and is currently Secretary General of EAPM.
After a career in senior international HR roles with Ciba-Geigy, Ciba Specialty Chemicals and latterly BASF, he is now CEO of ODHRM Consultants Ltd specializing in OD, HRM and Organizational Capability building. He works with clients in Europe, Asia and the Americas including amongst others, Petronas, BASF, Solenis and Tata Motors.
Nic Palmarini, Director, National Innovation Centre for Ageing
Bio to be uploaded shortly.
Mehbs Remtulla, Founder and CEO, What's neXT?!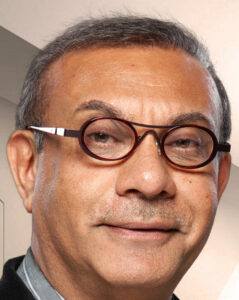 Mehbs has been a pharmacist, a pharmaceutical executive and founder of one of the top healthcare communications agencies in Canada. He sold his agency to Euro RSCG Worldwide, part of the Paris-based global communications network, HAVAS.
A serial entrepreneur, Mehbs' current social venture, What's neXT?! (in development), is a community based, holistic and curated ecosystem, aimed at connecting late career Transitioners to opportunities for flexible work, giving back and life-long learning.
What's neXT?!'s goal is to help Transitioners develop and execute a customized Longevity RoadMap so they may lead engaged and purposeful lives into their 'third act'
David Sinclair, Director, ILC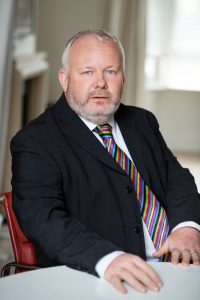 David has worked in policy and research on ageing and demographic change for 20 years. He holds honorary positions at UCL and Newcastle University He has presented on longevity and demographic change across the world (from Seoul to Singapore and Sydney to Stormont). David won the Pensions-Net-Work Award for "The most informative speaker 2006-2016". He is frequently quoted on ageing issues in the national media.
David has a particular interest in older consumers, active ageing, financial services, adult vaccination, and the role of technology in an ageing society. He has a strong knowledge of UK and global ageing society issues, from healthcare to pensions and from housing to transport. He has published reports on a range of topics from transport to technology and health to consumption.
He has worked as an "expert" for the pan-European Age Platform for 15 years. David  is the former Vice-Chair of the Government's Consumer Expert Group for Digital Switchover. For ten years he chaired a London based charity (Open Age) which enables older people to sustain their physical and mental fitness, maintain active lifestyles and develop new and stimulating interests.
Jodi Starkman, Executive Director, Innovation Resource Center for Human Resources (IRC4HR)
Jodi Starkman is the Executive Director of IRC4HR®, a 94-year-old nonprofit foundation that funds practical, applied research about the implications of technology and digital disruption on work, people, and organizations.
Jodi believes these same disruptive forces also bring incredible opportunities for people and organizations to grow and thrive. And that each of us – individually and collectively – has an opportunity, if not an obligation, to help co-create that future. With these guiding principles, Jodi leads IRC4HR® to find research partners, and fund "make-a-difference" projects, that share the goal of an inclusive economy in which every member of society achieves prosperity and wellbeing.
Dr Kelly Tremblay, Neuroscientist and Audiologist
Caroline Waters OBE, Deputy Chair, Equality and Human Rights Commission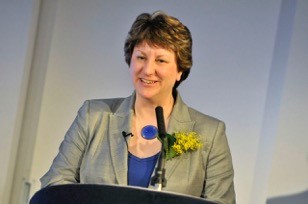 Currently Deputy Chair of the Equality and Human Rights Commission, Vice President of Carers UK, Trustee of the RSPCA and Founder and CEO of CW Consulting Box, Caroline Waters was also Director of People and Policy at BT and has a distinguished record on equality, inclusion, and human resources. She has been the driving force of many diversity-focused groups where she has routinely set the agenda and demonstrated real thought leadership. 
Seen as one of the most influential senior leaders and practitioners in the original movement to create new ways of working and a leader of the nascent flexible working agenda in the 1990s Caroline works with a wide range of stakeholders and clients to build new ever more inclusive approaches to people, space and productivity.
Eirini Zafeiratou, Director Europe & Turkey Public Policy, Amazon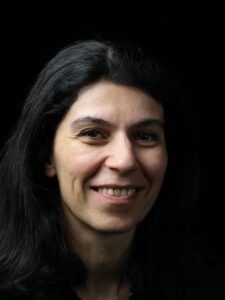 Eirini Zafeiratou is Director of Europe & Turkey Public Policy at Amazon. She is a Greek lawyer trained in European and telecommunication laws from Athens, Greece, and in Saarbrücken University of Saarland, Germany.
Prior to joining Amazon, Eirini managed the Brussels representation of the Vodafone Group as the head of EU affairs. She also held various roles in the telecoms industry and was the Director of GSM Europe Brussels, the European interest group of the GSM Association, and legal adviser at ETNO, the fixed telecoms association.
News
 26/01/2021
ILC-UK response to new Labour Market Statistics
Responding to the new Labour Market Statistics out today, David Sinclair, Director of the International Longevity Centre – UK (ILC), said: "Without further urgent support from Government, a huge number of people aged over 50 will find early retirement forced on them."
19/08/2020
Responding to an ageing workforce key in post-pandemic recovery
Across the world, older workers make up a growing proportion of the workforce – according to research by the International Longevity Centre UK (ILC), in the UK alone, the share of the workforce aged 50 and over rose from 26% in 2004 to 32% in 2018 and is projected to rise to 37% by 2040. This trend is mirrored all across the G20.
Can you help?
We want to hear from you if you:
Want to share key challenges you have identified that face an ageing workforce

Would like to write a blog or do a video on one of these issues

Have a bright idea or existing product/ service that addresses one or more of the challenges associated with an ageing workforce
If you want to get involved in our programme, please email: LilyParsey@ilcuk.org.uk.