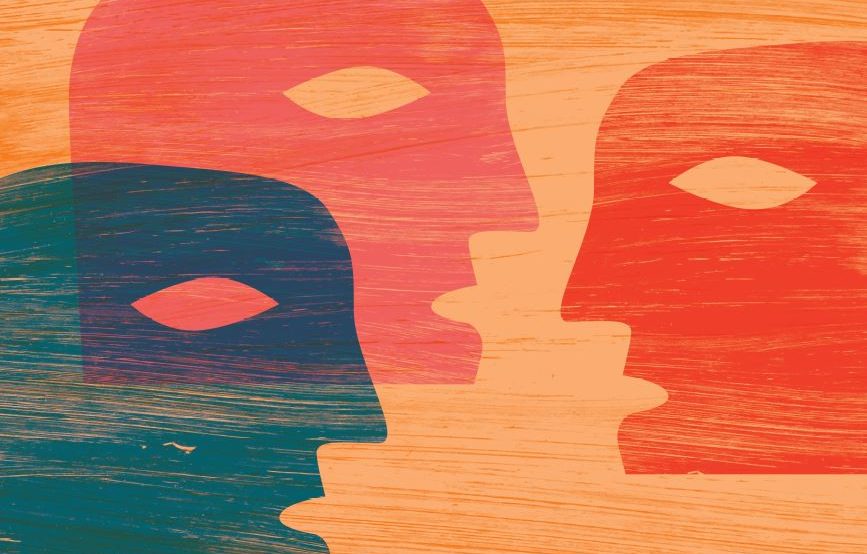 Future of Ageing 2020
Date:
Thursday, 3 December 2020
Time:
9.00am – 5.30pm 
Future of Ageing 2020: Together for tomorrow
Delivering a better society for all generations
Policy and practice is increasingly polarised by age. Yet in an ageing world we need to ensure that society works for all. The impact of longevity on society isn't just about older people: it will impact everyone. Young and old alike.
Younger people are undoubtedly facing a tough future.
We know that every girl born today will have a one in three chance of living until she's 100.
We know that when she starts work, she will need to save at least 20% of her earnings every year in order to afford a comfortable retirement.
We know that if she wants to buy her own home, she'll probably need to wait until she's over 35, in a relationship and working full time.
But at the same time:
We know that a retiree today may be increasingly likely to live in poverty as final salary schemes come to an end.
We know that while an older person today may be living much longer than generations before, they are also spending more time in ill health and
We know that older people tend to have fewer qualifications than younger and take up fewer opportunities to learn within the workplace.
And we know that across the life course, age discrimination is a barrier to opportunity.
Through this conference we will seek to engage experts, policy makers and practitioners to provoke conversations and pioneer solutions for a society where everyone can thrive, regardless of age. We will explore, for example:
How can financial services work to support saving among young as well as decumulation in old age?
How can we ensure health systems protect the acute needs of older people whilst also investing in prevention?
How can we ensure that benefits and tax policy is intergenerationally fair?
How can we develop "work" and meaningful activity which is attractive for both younger and older workers?
How can we meet the housing needs of young and old?
How can policy better recognise that social care is a life-course issue and deliver funding proposals which are fair across generations? and
How can older and younger people work together to address the climate emergency?
Our annual Future of Ageing conferences have been described by delegates as 'one of the best conferences I have ever attended'. The conferences assemble experts from the fields of health, housing, finance and business to identify the challenges and opportunities posed by an ageing society.
We expect over 200 attendees to join us at the conference, including policymakers; business leaders; charity sector experts; public sector decision makers; local authority staff; academics; and senior journalists.
Thanks to our sponsors and supporters: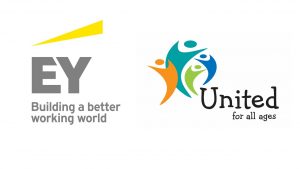 For more information on sponsorship opportunities for this year's conference please contact RedversLee@ilcuk.org.uk
Tickets
Early bird rate (ends 31 August 2020)
| | |
| --- | --- |
| Charity, NFP, University, Individual, Public Sector | £180.00 (+£36.00 VAT) |
| Corporate | £310.00 (+£62.00 VAT) |
Standard rate
| | |
| --- | --- |
| Charity, NFP, University, Individual, Public Sector | £260.00 (+£52.00 VAT) |
| Corporate | £379.00 (+£75.80 VAT) |
| PhD | £140.00 (+£28.00 VAT) |
Terms & Conditions
These terms together with any other terms that are referred to in them are the agreement between ILC-UK Services Ltd (a wholly owned subsidiary of the International Longevity Centre – UK) ("We" "Our" "Us") and you, the person that has booked to attend the event or occasion ("You" "Your"). This agreement applies to your booking and attendance of the event.
The terms of the venue and the terms of other applicable third parties may also apply to you.
You agree that you will behave (i) in accordance with our and any other relevant party's (such as the venue) reasonable requests and instructions and (ii) appropriately, lawfully and not in a disproportionately disruptive or antisocial manner.
Where we deem that it is necessary to do so we may at our discretion change the format, content, programme, speakers or venue. Should we do this we will endeavour to notify you.
If any such change results in a material disadvantage to you such as it being a material change to the core purpose or content or venue of the event we will inform you as soon as reasonably possible and you may at your discretion attend the event in its changed form or cancel your booking and receive a refund of any monies paid, less a £50 administrative fee.
We may have to suspend or cancel the event if we experience an emergency or circumstances that are beyond our reasonable control. You may cancel your booking under such circumstances. If we cancel the event due to an emergency or circumstances outside of our control we will provide a full refund of any monies paid, however we are unable to cover consequential losses. The maximum refund that you will receive is limited to the exact fee that we charged you.
If we fail to comply with this agreement, we are responsible for loss or damage that you suffer that is a foreseeable result of our breach of the agreement or our negligence. Loss or damage is foreseeable if they were an obvious consequence of our breach or if they were contemplated by you and us at the time we entered into this agreement.
You shall be responsible for any loss or damage to any of your property unless we have caused any such loss or damage.
Your booking is not transferable to any other person unless you give ILC written notice at least five working days before the event takes place.
Payment and cancellation
You or your organisation must pay ILC-UK Services Ltd the full price for the booking at the time of booking or on receipt of our invoice or otherwise in accordance with our payment instructions.
A receipt for payment will be issued on your request. Unless we have stated otherwise the fee is inclusive of those refreshments and written materials provided in connection with the event that we are responsible for providing.
Unless otherwise indicated prices expressed exclude VAT.
Payment must be received by us in cleared funds at least three working days before the date of the event.
You may cancel your attendance at any time before the event and we will issue a refund in accordance with the below cancellation conditions:
All cancellations are subject to a £50 administrative fee which will be deducted from the refunded amount.
Cancellations made within 14 days of the event – 50% of the ticket cost will be retained by ILC-Services Ltd.
Cancellations made within 7 days of the event – non-refundable.

GDPR
Where you have indicated you are happy for us to do so, your personal details will be securely retained by ILC. These details will be used to keep you up to date with news related to the ILC. Your details will not be shared with third parties.
Please refer to our Data Protection Notice for more information.
Agenda
Future of Ageing 2020 will be held virtually from 9.00am – 5.30pm (BST).
The full agenda, including speaker and session details, will be made available closer to the conference.
Speakers include:
Sir Andrew Dilnot, Warden, Nuffield Colege, Oxford
Sir Jonathon Porritt, Co-Founder, Forum for the Future
James Bullion, President,

Association of Directors of Adult Social Services (ADASS)

Will Moy, Chief Executive, Full Fact
Prof Vybarr

Cregan-Reid, Author of "Primate Change"
Have your voice heard
Submission deadline: Monday 14 September 2020 
Apply now for the opportunity to present on our virtual Future of Ageing stage on Thursday, 3 December 2020. 
If you would like to present alongside business leaders and policymakers in front of our prestigious audience, please submit an abstract of no more than 200 words setting out what you would like to talk about under the theme of "how can we make policy and practice work for people of all ages – now and in the future". 
We are looking for:  
A powerful (evidence-based) argument 

 

Voices which haven't been heard at ILC events before 

 

An interesting, unusual or challenging approach and argument  

 
For a chance to make your case to senior decision makers, please submit an outline of no more than 200 words on "how can we make policy and practice work for people of all ages – now and in the future" here. The deadline for applications is 14 September. The successful applicant will be informed w/c 28 September.  
18 June 2020
Blog by Stephen Burke, United for All Ages
One of the most frequent predictions for life post COVID-19 is the continued growth of mutual aid and neighbourhood action. Locked down at home, many of us have volunteered in recent months to help neighbours who are shielding and built new community links. Read more.
15 April 2020
Blog by Arunima Himawan, ILC
Last year, a report by Netwealth, which found that one in five "boomers" are millionaires, gained a great deal of media attention. This is just one example of a common discourse in the media of those aged 65 or over, or "boomers", having overly benefitted financially across their life course, often at the expense of younger generations. Read more.
2 April 2020
Blog by David Sinclair, Director, ILC
This week I've been skimming through an ILC report from 2008 on The State of Intergenerational Relations Today. We highlighted that social contact can have a greater impact on mental wellbeing than health status. Yet we also suggested that the majority of the population observe communication problems between different generations, Two thirds of survey respondents agreed that old and young people today live in separate worlds. Read more
31 March 2020
Blog by David Sinclair, Director, ILC
While there is a popular perception that boomers have benefited at the expense of younger generations, we should caution against pitching generations against one another. We know that every girl born today will have a one in three chance of living until she's 100. But we also know the girl born today is facing a tough future. Read more 
If you are interested in writing a blog on how policy and practice needs to adapt to work for today's as well as tomorrow's older people please email LilyParsey@ilcuk.org.uk 
Previous conferences
Future of Ageing 2020 is our sixth annual Future of Ageing conference. You can find out more about our previous conferences below, or take a look at our video and picture gallery of last year's conference.