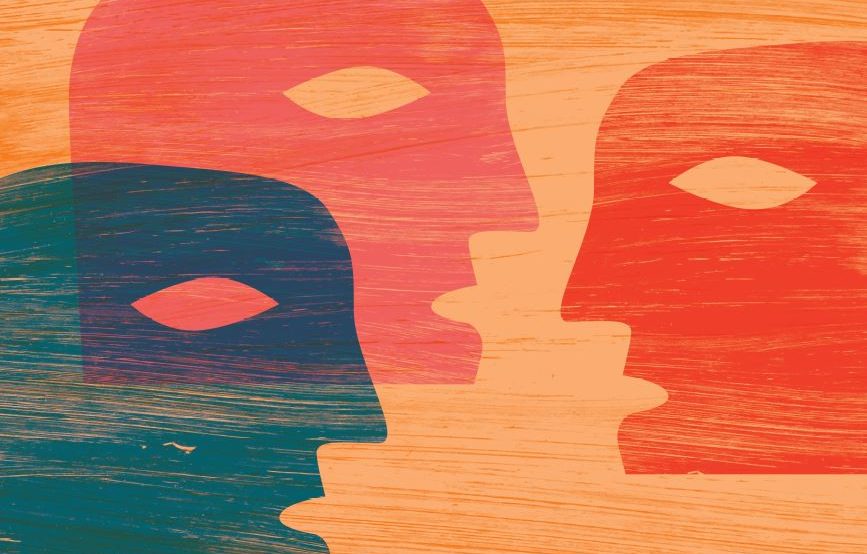 Future of Ageing 2020
Virtual conference
Date:
Thursday, 3 December 2020
Time:
9.00am – 5.30pm 
Future of Ageing 2020: Together for tomorrow
Delivering a better society for all generations
Policy and practice is increasingly polarised by age. And the ongoing COVID-19 pandemic has resurfaced a young vs old narrative. Yet in an ageing world we need to ensure that society works for all. The impact of longevity on society isn't just about older people: it will impact everyone. Young and old alike.
Younger people are undoubtedly facing a tough future.
We know that every girl born today will have a one in three chance of living until she's 100.
We know that when she starts work, she will need to save at least 20% of her earnings every year in order to afford a comfortable retirement.
We know that if she wants to buy her own home, she'll probably need to wait until she's over 35, in a relationship and working full time.
But at the same time:
We know that a retiree today may be increasingly likely to live in poverty as final salary schemes come to an end.
We know that while an older person today may be living much longer than generations before, they are also spending more time in ill health and
We know that older people tend to have fewer qualifications than younger and take up fewer opportunities to learn within the workplace.
And we know that across the life course, age discrimination is a barrier to opportunity.
Through this conference we engaged experts, policy makers and practitioners to provoke conversations and pioneer solutions for a society where everyone can thrive, regardless of age. We explored, for example:
How can financial services work to support saving among young as well as decumulation in old age?
Has COVID-19 exacerbated intergenerational divides or brought generations together?
How can we ensure health systems protect the acute needs of older people whilst also investing in prevention?
How can we ensure that benefits and tax policy is intergenerationally fair?
How can we develop "work" and meaningful activity which is attractive for both younger and older workers?
How can we meet the housing needs of young and old?
How can policy better recognise that social care is a life-course issue and deliver funding proposals which are fair across generations?
How can older and younger people work together to address the climate emergency?
Our annual Future of Ageing conferences have been described by delegates as 'one of the best conferences I have ever attended'. The conferences assemble experts from the fields of health, housing, finance and business to identify the challenges and opportunities posed by an ageing society.
Over 200 attendees joined us at the conference, including policymakers; business leaders; charity sector experts; public sector decision makers; local authority staff; academics; and senior journalists.
Thanks to our sponsors and supporters:

Agenda
Speakers
Deborah Alsina MBE, Chief Executive, Independent Age
Deborah Alsina MBE joined Independent Age as Chief Executive in October 2019 and brings extensive experience of voluntary sector strategic leadership. Deborah began her career in publishing and has subsequently worked in the voluntary sector for over 25 years. She has worked with a broad range of organisations from academic think tanks to charities working on international refugee and human rights issues.
Prior to joining Independent Age, Deborah worked for Bowel Cancer UK for eleven years, including ten as the Chief Executive. In 2017, Deborah played a leading role in merging Bowel Cancer UK and Beating Bowel Cancer, becoming Chief Executive of the new merged charity on the 1st January 2018.
She was awarded an MBE in the Queen's 90th Birthday Honours list 2016 in recognition of her service to bowel cancer patients. She was named Charity Chief Executive of the Year at the Third Sector Excellence Awards 2017,Charity Principal of the Year in the Charity Times Awards 2018, and one of the 25 most influential leaders in the voluntary sector by the Charity Times in 2019.
Louise Ansari, Director of Communications, Centre for Ageing Better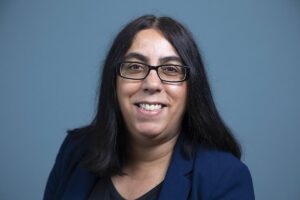 Louise leads the Communications team at Centre for Ageing Better and has a background in health communications, social policy and local services.
She was previously Director of Prevention of Type 2 diabetes at Diabetes UK where she was also Director of Communications between 2011-2014.
She has worked on communications and campaigns for a range of UK and international organisations dealing with health, social policy, and local services, including several years as Head of Communications at Lambeth Council, and as a media specialist at Which? Magazine, the Food Standards Agency, and the Health Education Authority.
She joined Ageing Better in June 2016 and is passionate about using communications to help improve lives.
Jim Boyd, Chief Executive, Equity Release Council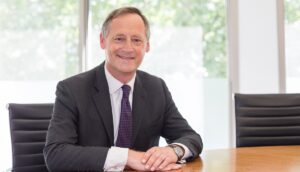 Jim Boyd was appointed CEO of the Equity Release Council in June 2018. He joined from Reform think tank, where he was Deputy Director and Head of Research. Prior to this he was an Expert Adviser at the Department for Work and Pensions, initially supporting Lord Freud, then Welfare Reform Minister.
Jim has extensive experience of retirement and social care funding having led the Corporate Affairs functions at specialist life assurers Britannic Retirement Solutions, Just Retirement and Partnership Assurance. He is an adviser to the Intergenerational Longevity Commission-UK, a leading longevity, ageing and population change policy unit. Jim is a former tax and trusts lawyer.
Jennie Bristow, Senior Lecturer, Canterbury Christ Church University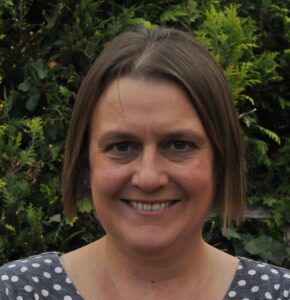 Jennie Bristow is a Senior Lecturer in Sociology at Canterbury Christ Church University, and convenor (with Helen Kingstone) of the recently-formed Generations Network. Her research and writing focuses on intergenerational relations and narratives of generational conflict.
Recent books include: The Corona Generation: Coming of age in a crisis (with Emma Gilland, Zero Books 2020); Generational Encounters with Higher Education: The Academic–Student Relationship and the University Experience (with Sarah Cant and Anwesa Chatterjee, Bristol University Press 2020); Stop Mugging Grandma: The 'generation wars' and why Boomer blaming won't solve anything (Yale University Press 2019); and The Sociology of Generations: New directions and challenges (Palgrave Macmillan 2016).
James Bullion, President, Association of Directors of Adult Social Services (ADASS)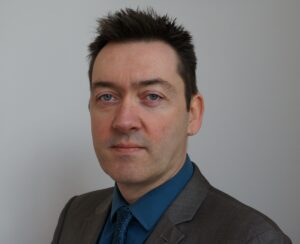 James Bullion commenced as Executive Director of Adult Social Services in Norfolk January 2017. His role is to develop and transform services in a department responsible for spending £440m each year supporting adults with care needs. The county is diverse and the role works with 7 District Councils, and 12 local NHS bodies to deliver integrated working. James leads to development of Primary and Community Care for the Norfolk and Waveney STP.
Prior to the Norfolk role James was Director of Adult Operations and the DASS at Essex County Council, which he joined in 2013 as a Director for Commissioning. During his time in Essex, he oversaw some major developments in the fast-moving world of adult social care, including the implementation of the Care Act and integrated working.
Nationally James is the President of ADASS, having been inaugurated in Spring 2019, stepping up to become ADASS President in the Spring of 2020. James is Co-Chair for the Adass Care and Justice Network, and was previously the ADASS Regions Trustee and Eastern Regional Branch Chair.
Stephen Burke, Co-founder, United for All Ages
Stephen Burke is director and co-founder of United for All Ages, an intergenerational 'think-do' tank that brings older and younger people together to create a Britain for all ages. United for All Ages also coordinates the Intergenerational Housing Network. Previously Stephen was chief executive of two national care charities.
He has also held leadership positions in local government and the NHS. He has been on the board and chair of some twenty national and local charities in the fields of ageing, housing, care, health and families. Stephen co-founded the Campaign to End Loneliness and Good Care Guide and led mergers to create Grandparents Plus and The Family Mediation Trust.
Francesca Colombo, Head of the Health Division, OECD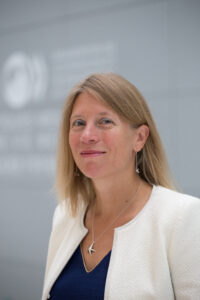 Francesca Colombo, M.Sc., is Head of the Health Division at the Organisation for Economic Co-operation and Development. She is responsible for OECD work on health, which aims at providing internationally comparable data on health systems and applying economic analysis to health policies, advising policy makers, stakeholders and citizens on how to respond to demands for more and better health care and make health systems more people centred.
Major activities under her responsibility cover the response to the COVID-19 crisis and solutions to make health systems more resilient; trends in health spending; measuring of health care outcomes, activities and inputs; health care quality policies; assessing health system efficiency and value for money; health workforce; long-term care systems and ageing; the economics of public health; pharmaceutical policies, new technologies, big data and Artificial Intelligence in health.
Shaun Crawford, Global Vice Chair of Industry, EY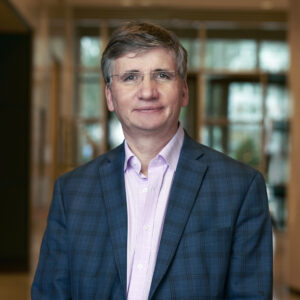 Shaun Crawford is the Global Vice Chair of Industry at EY. In this role, he oversees over 60,000 industry specialists through 16 global sectors, and is responsible for ensuring EY is at the forefront of industry disruption and convergence issues.
Shaun is focused on enabling EY to develop innovative, sector-specific solutions that address the critical issues facing business today. He is also charged with delivering programs that support EY's client service professionals to develop deep industry knowledge and sector expertise that helps clients to navigate the challenges of disruption.
Shaun has been in the Financial Services industry for >30 years having worked both in consulting & line management with the majority of European Insurers & UK Retail Banks. Majority of the time serving the life, pensions, health & wealth market.
Author of recent disruptive thought leadership on the subjects of; Health Insurer of the Future, Sensor Based Insurance, Block chain for Insurers, Digital Insurance Transformation, 5G and Global Trade.
Over the past 15 years, Shaun's experience has included the design and delivery of a number of large transformation projects for European Insurers as well as leading the European due diligence for a Top 3 Global Insurer as they purchased another Global life assurer
Shaun is Chairman and founder of 'Insurwave Ltd', a new business model for the Marine Insurance market based on blockchain technology. Has over 30 clients and is in its second year of operation.
Shaun has managed and delivered a number of strategy and start up programmes for Global insurers, including engagement with various international regulators and insurer business partners across the supply chain.
Professor Vybarr Cregan-Reid, Author
​
Vybarr Cregan-Reid is an author, academic and broadcaster who has written widely on the subjects of literature, health, nature and the environment. His most recent book is Primate Change: How the World We Made is Remaking Us. He has also made two series of  'Changing World, Changing Bodies' for the BBC World Service which looks at how different parts of the body are changing in different parts of the world. He is a TEDx speaker and is Professor of English & Environmental Humanities at the University of Kent.
Sir Andrew Dilnot, Warden, Nuffield College Oxford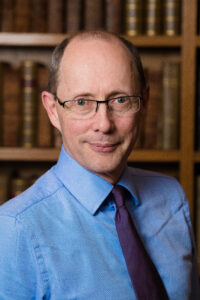 Andrew Dilnot is Warden of Nuffield College Oxford and Chair of the Geospatial Commission. He was Chairman of the UK Statistics Authority from 2012 to 2017, and was the Chairman of the Commission on the Funding of Care and Support, which reported in 2011.  He was Principal of St Hugh's College, Oxford, from 2002 to 2012 and a Pro Vice Chancellor of Oxford University from 2005 to 2012. He was Director of the Institute for Fiscal Studies from 1991 to 2002.  He was the founding presenter of BBC Radio 4's series on the beauty of numbers, 'More or Less' and presenter of two series of 'A History of Britain in Numbers', also for BBC Radio 4.
Andrew has served on the Social Security Advisory Committee, the National Consumer Council, the Councils of the Royal Economic Society and Queen Mary and Westfield College, as a trustee of the Nuffield Foundation, as chairman of the Statistics Users Forum of the Royal Statistical Society, and is currently chair of the Nuffield Medical Trustees and of the advisory board for the REAL Centre at the Health Foundation.  He holds Honorary Doctorates from City University and The Open University, and a City and Guilds Fellowship.  He is an Honorary Fellow of the British Academy and of St John's and St Hugh's Colleges in Oxford.
Jisella Dolan, Chief Global Advocacy Officer, Home Instead Senior Care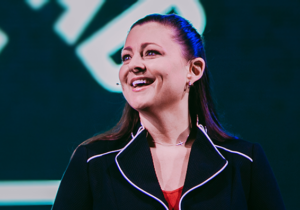 Jisella Dolan serves as Chief Advocacy Officer for Home Instead, the world's leading provider of home care with 1,200+ agencies who provided more than 90 million hours of care last year. She is a member of its Executive Team and leads its Advocacy Division, which advocates for aging adults and their families, ensures a quality care experience, helps transform healthcare delivery, and shapes global aging policy.
She serves in a number of global leadership roles, including on the World Economic Forum's Global Future Council on Longevity and the national RAISE Act Family Caregiving Advisory Council.
Lord Filkin CBE
Geoffrey Filkin has worked as a Chief Executive, a Government Minister, an experienced chair and has led innovations in all sectors as a Chair, a Board member and a founder of charities.
The committee he chaired in the Lords produced Ready for Ageing in 2013 and how we needed to realise the benefits of longer lives. He then founded the Centre for Ageing Better, secured its £50m. endowment and as Chair supported its growth and influence.
He was a Government Minister 2001 -2005, and chaired several House of Lords Select Committees. Recently, he led the development of the All-Party Parliamentary Group for Longevity and with Tina Woods produced its major report The Health of the Nation – a Strategy . He then helped found the new Business for Health Coalition.
Professor Martin Green OBE, ILC Chair, Chief Executive of Care England
Martin Green has had an extensive career in NGO development, both in the UK and internationally, and is Chief Executive of Care England; the largest representative body for independent social care services in the UK. He is also Chair of the International Longevity Centre and a Trustee of the National Aids Trust.
In 2012, in his role as Department of Health Independent Sector Dementia Champion, he led the development of the Dementia Care and Support Compact for The Prime Minister's Challenge on Dementia.
He is also a member of the Secretary Of State for Health's Stakeholder Board; a Dignity Commissioner; a Lambeth Transformation Commissioner; A Member of the Nursing and Care Quality Forum; a Board Member of the National Institute for Health Research (School of Social Care) and a founder trustee of The National Skills Academy for Social Care. In 2008 he was named care personality of the year and was awarded an OBE for Services to Social Care in the 2012 Queen's Birthday Honours List.
Martin Green writes and broadcasts extensively on social care issues, and is on the Editorial Board of Community Care Market News.
Baroness Sally Greengross OBE, President/Chief Executive, ILC-UK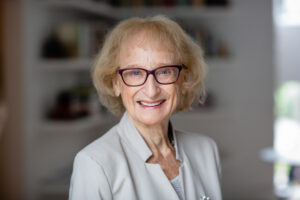 Baroness Sally Greengross has been a crossbench (independent) member of the House of Lords since 2000 and Co-Chairs five All-Party Parliamentary Groups: Dementia, Corporate Social Responsibility, Bladder and Bowel Continence Care, Social Care and Ageing and Older People. She is the Vice Chair of the All-Party Parliamentary Groups on Choice at the End of Life and Longevity, and is Treasurer of the All-Party Parliamentary Group on Equalities. Sally is also Chair of the cross-party Intergenerational Fairness Forum.
Sally is Chief Executive of the International Longevity Centre – UK; was Co-President of the ILC Global Alliance from 2010-17 and is now their Special Ambassador; and was a Commissioner for the Equality and Human Rights Commission from 2006-12.
Baroness Greengross was Director General of Age Concern England from 1987 until 2000. Until 2000, she was joint Chair of the Age Concern Institute of Gerontology at Kings College London, and Secretary General of Eurolink Age. She is an Ambassador for Alzheimer's Society, SilverLine and HelpAge International.
Baroness Greengross is a Member of several advisory boards including Fujitsu's Responsible Business Board.
She is President of the Pensions Policy Institute and the Association of Retirement Housing Managers; a Vice President of the Local Government Association and Honorary Fellow of the Royal Society of Medicine and the Institute & Faculty of Actuaries.
Sally is Patron of several organisations including the Association of Retirement Community Operators; Care & Repair England; the Ransackers Association; and Age UK Westminster. Sally holds honorary doctorates from nine UK universities.
Her work on ageing has been recognised by the UN Committee on Ageing and she received an outstanding achievement award from the British Society of Gerontology as well a British Geriatric Society Medal. Sally was UK Woman of Europe in 1990 and has been an Ambassador for the Prince of Wales supporting responsible business practice.
Jenny Holt, Managing Director, Customer Savings & Investments, Phoenix Group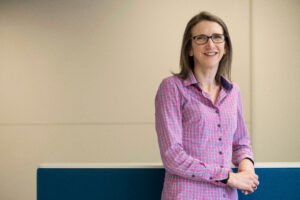 Jenny has more than 15 years' financial services experience across a number of roles. A qualified actuary, she started her career doing more traditional roles in Finance but has spent the last 10 years in proposition roles and is passionate about developing commercially sustainable solutions that deliver improved outcomes for customers.
In her current role as Managing Director of Customer Savings & Investments for Phoenix Group, her focus is on using data and insight to understand customer needs and behaviours and using this to develop relevant and engaging propositions that support customers with their financial decision making to and through retirement.
Sophie Howe, Future Generations Commissioner, Wales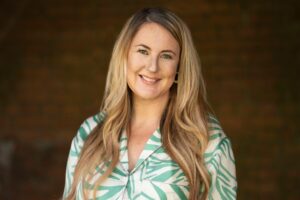 As the world's first Future Generations Commissioner, Sophie's role is to safeguard the interests and well-being of the future generations of Wales. As a mother to five of her own future generations, she's driven by a passion for 'leaving the world better than we found it'.
Known for being a straight-talker and authentic leader, Sophie was previously the youngest Councillor in Wales having been elected at the age of 21. Her career has spanned equality, policing as the Deputy Police Commissioner for Wales largest Police Force and advisor to two of Wales First Ministers.
Never afraid to challenge the status quo she has been described by the Big Issue Magazine as one of the UK's leading Changemakers. Her vision for the future is one with well-being at the centre of public policy and services. Since taking up post in 2016, she has led high profile interventions around transport planning, education reform and climate change, challenging the Government and others to not just talk the talk on sustainability and future proofing but walk the walk.
She has represented Wales at the UN, the OECD and is currently the chair of the Network of Institutions for Future Generations. She wants to share the lessons we've learned in Wales with other nations looking to legislate in the interests of future generations.
Suzy Jones, Director, Future Lab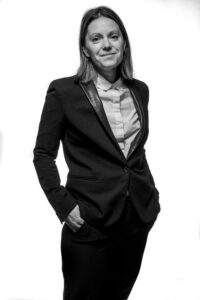 Suzy Jones is Director of Future Lab, the Research and Innovation division of House by Urban Splash. Suzy is well known in the architectural and cultural community for her approach to applied research through live demonstrators and exhibition or event-based engagement.
Her background as Director of RIBA North, the Royal Institute of British Architects facility on the Liverpool Waterfront, established her as real maverick when it came to thinking about the future of the built environment and the ways in which the sector may respond.
Suzy studied Interactive Arts at Manchester Metropolitan University and Visual Anthropology at the University of Lapland. Both experiences encouraged Suzy to think about how people engage with new ideas and the ways in which knowledge and understanding has a significant impact on behavioural change.
As Director of Future Lab Suzy will look beyond immediate horizons at the future of the way we may want, and need, to live in a future we don't yet know is coming. She will lead teams of specialists exploring the impacts of societal, environmental and technological change on the design and development of homes and communities.
Dr Helen Kingstone, Research Fellow, University of Surrey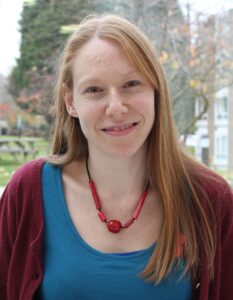 Dr Helen Kingstone is a research fellow at the University of Surrey. Her work examines how we write the history of our lifetimes, in the nineteenth century and the present, through literary and archival research, oral history interviewing, and digital humanities methods. Her first book, Victorian Narratives of the Recent Past: memory, history, fiction (Palgrave Macmillan, 2017), examined the challenges involved in writing the period within living memory.
She recently completed a project "Born 1819" on the generation of Queen Victoria's exact contemporaries, co-editing a pair of Roundtables in Journal of Victorian Culture. She co-leads a Wellcome Trust-funded network on "Generations: what's in the concept and how best should it be used?" and is co-director of a new Centre for Research on Ageing and Generations at Surrey.
Chris Knight, CEO, Legal & General Retail Retirement (LGRR)
​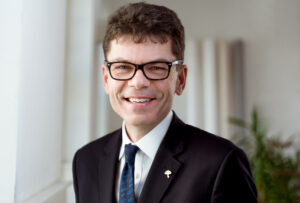 Chris Knight leads Legal & General Retail Retirement (LGRR) – one of L&G Group's five divisions – where the focus is on helping individuals to lead longer, healthier and happier lives in retirement.
Together, Chris's team helps over half a million customers to live their own 'colourful retirements', with a range of products and services including annuities, lifetime mortgages and care solutions. Chris is also the L&G Group Customer Champion.
Chris has a first-class Economics degree from King's College, Cambridge, and still lives in the university city with his wife Imogen and their two sons. He is a former Samaritans volunteer and a board member at CHS Group, a Cambridgeshire charitable housing association and social enterprise. Chris has worked in four continents, in a career spanning more than three decades. He is a Fellow of the Institute and Faculty of Actuaries.
Roman Krznaric, Author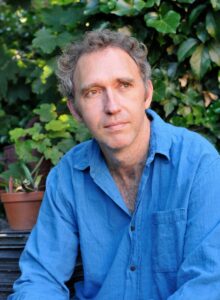 Roman Krznaric is a public philosopher who writes about the power of ideas to change society. His latest book, The Good Ancestor: How to Think Long Term in a Short Term World, has been described by U2's The Edge as 'the book our children's children will thank us for reading'. His previous books, including Empathy, The Wonderbox and Carpe Diem Regained, have been published in more than 20 languages. 
After growing up in Sydney and Hong Kong, Roman studied at the universities of Oxford, London and Essex, where he gained his PhD in political sociology. He went on to found the world's first Empathy Museum and the digital Empathy Library, and was also a founding faculty member of The School of Life. He is currently a Research Fellow of the Long Now Foundation. 
Roman has been named by The Observer as one of Britain's leading popular philosophers. His writings have been widely influential amongst political and ecological campaigners, education reformers, social entrepreneurs and designers. An acclaimed public speaker, his talks and workshops have taken him from a London prison to Google's headquarters in California. 
Roman has previously been an academic, a gardener, and worked on human rights issues in Guatemala. He is also a fanatical real tennis player and has a passion for making furniture. 
Note: Krznaric is pronounced kriz-NAR-ik (click link for audio). Just say every letter without fear! 
Stuart Lewis, CEO, Rest Less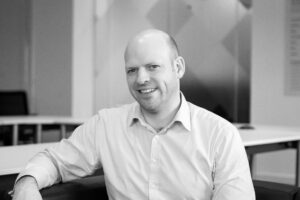 Stuart founded Rest Less with the goal of creating a membership community which helps its audience regain their sense of purpose through fulfilling opportunities to work and volunteer.
Prior to setting up Rest Less, Stuart was at Octopus Investments, leading rapid growth in its Tax Efficient Investments business whilst being a prominent advocate for start-up finance and the Venture Capital Trust industry as a whole.
Before that Stuart held a variety of different leadership roles, including Head of Consumer Cards for American Express in Belgium as well as working on building the online grocery business for Amazon in the UK. In his early career, he held a number of roles in other leading financial service organisations such as Barclays Bank and Capital One.
Trevor Llanwarne, Trustee, ILC
Trevor Llanwarne was the Government Actuary from 2008-2014. During that time, he issued two reviews of the National Insurance Fund (the Fund that pays out State Pensions). The first was in 2010 and the second in 2014. In addition, he was the actuary for all the Government public service pension schemes which included NHS, Teachers, Civil Service, Police, Fire, Armed Forces, Judges and many others as well as signing out the monthly certificates regarding randomness of ERNIE and he led the team securing the actuarial work for NHS Litigation Authority.
Before 2008, Trevor was a pensions partner at PricewaterhouseCoopers. During his 20 years at the firm, he had roles leading the HR Advisory business and was Chief Actuary for pensions.
As well as ILC, Trevor's other current appointments include being a Governor of the Pensions Policy Institute, on an expert panel for a major academic research exercise into integrating pensions and long-term care and is on a share appeals panel. He also acts as a consultant to public sector Boards on strategic risk management.
Colum Lowe, Director, Design Age Institute, Royal College of Art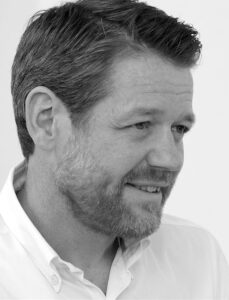 Colum Lowe is a senior design leader with a significant track record of developing inclusive products and services in the private, public and charitable sectors. He has been Head of Design at a range of organisations, including the Ministry of Justice, Sainsbury's Homebase and the NHS National Patient Safety Agency, where he delivered a multi-partner programme to advance the patient safety agenda for the NHS.
He has worked closely throughout his career with marginalised user groups, including those with age-related physical and mental frailty. His experience includes running the design firms Crabtree Hall and CaulderMoore, as well as his own consultancy and founding the Independent Safeguarding Service CIC.
Colum Lowe also spent 15 years helping the Design Council to develop and deliver its flagship design intervention programme, Designing Demand. He holds an MBA in Design Management from the University of Westminster and originally trained as a product designer at Chelsea School of Art.
Tara Macleod, Founder Director, Age Remade
Tara Macleod is an expert in marketing strategy, consumer insight and behaviour change.
Tara has extensive experience, having been a Strategy Director at leading advertising agencies including AMV.BBDO and WPP and held senior marketing roles at Prudential, Aviva and Public Health England.
This experience has been enriched by a MA in Social Gerontology from King's College London, which brings insights about Ageing to marketing and communications development.
George MacGinnis, Healthy Ageing Challenge Director, UK Research and Innovation (UKRI)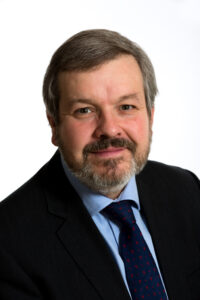 George MacGinnis leads the £98 million Healthy Ageing Challenge, a research and innovation programme supporting the UK Government's Ageing Society Grand Challenge to ensure that people can enjoy at least 5 extra healthy, independent years of life by 2035, while narrowing the gap between the experience of the richest and poorest.
His previous health innovation work spans the development of medical technologies and related innovation strategies through to delivering service improvement programmes in hospitals.
Dr Hannah McDowall, Director, WIGS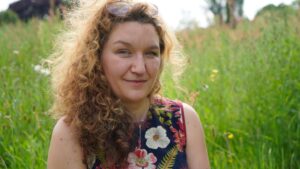 Dr. Hannah McDowall is a director of WIGS, a landing place for people who are itching to side-step the frameworks and assumptions that limit the worlds we think are possible in the hope of imagining better social futures. For the last 10 years Hannah has worked with Dave Martin in a playful exploration to both imagine and reimagine what it means to be in right relationship with ageing for people of all ages.
Sir Michael Marmot, Director, UCL Institute of Health Equity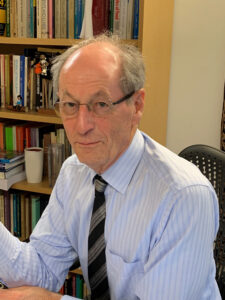 Professor Sir Michael Marmot MBBS, MPH, PhD, FRCP, FFPHM, FMedSci, FBA has been Professor of Epidemiology at University College London since 1985. He is the author of The Health Gap: the challenge of an unequal world (Bloomsbury: 2015), and Status Syndrome: how your place on the social gradient directly affects your health (Bloomsbury: 2004).
Professor Marmot is the Advisor to the WHO Director-General on social determinants of health in the new WHO Division of Healthier Populations. He takes up a Distinguished Visiting Professorship at Chinese University of Hong Kong in 2019, and is the recipient of the WHO Global Hero Award. Professor Marmot held the Harvard Lown Professorship for 2014-2017 and received Prince Mahidol Award for Public Health 2015. He has accepted honorary doctorates from 18 universities.
Marmot has led research groups on health inequalities for nearly 50 years. He chaired the Commission on Equity and Health Inequalities in the Americas, set up in 2015 by the World Health Organization's Pan-American Health Organization (PAHO/ WHO). He was Chair of the Commission on Social Determinants of Health (CSDH), which was set up by the World Health Organization in 2005, and produced the report entitled: 'Closing the Gap in a Generation' in August 2008. At the request of the British Government, he conducted the Strategic Review of Health Inequalities in England post 2010, which published its report 'Fair Society, Healthy Lives' in February 2010. This was followed by the European Review of Social Determinants of Health and the Health Divide, for WHO EURO in 2014, and in 2020 Health Equity in England: Marmot Review 10 Years On.
Professor Marmot chaired the Expert Panel for the WCRF/AICR 2007 Second Expert Report on Food, Nutrition, Physical Activity and the Prevention of Cancer: a Global Perspective. He chaired the Breast Screening Review for the NHS National Cancer Action Team and was a member of The Lancet-University of Oslo Commission on Global Governance for Health. He set up and led a number of longitudinal cohort studies on the social gradient in health in the UCL Department of Epidemiology & Public Health (where he was head of department for 25 years): the Whitehall II Studies of British Civil Servants, investigating explanations for the striking inverse social gradient in morbidity and mortality; the English Longitudinal Study of Ageing (ELSA), and several international research efforts on the social determinants of health.
He served as President of the British Medical Association (BMA) in 2010-2011, and as President of the World Medical Association in 2015. He is President of the British Lung Foundation. He is an Honorary Fellow of the American College of Epidemiology; a Fellow of the Academy of Medical Sciences; an Honorary Fellow of the British Academy, and an Honorary Fellow of the Faculty of Public Health of the Royal College of Physicians. He was a member of the Royal Commission on Environmental Pollution for six years and in 2000 he was knighted by Her Majesty The Queen, for services to epidemiology and the understanding of health inequalities.
Professor Marmot is a Member of the National Academy of Medicine.
@MichaelMarmot
John Mathers, Co-Founder, Design Age Accelerator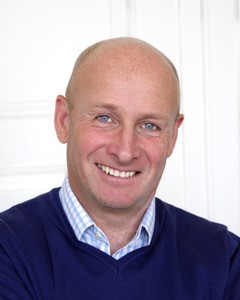 John Mathers is the co-founder of the Design Age Accelerator, a project funded by Innovate UK and part of the Healthy Ageing by Design Programme
Prior to his involvement in the Healthy Ageing landscape he ran the Design Council and led a number of global brand consultancies
John currently Chairs the British design Fund, a VC focusing on well-designed British products, MOBIE , a home creation charity focused on inspiring and training the next generation on house builders and is also an Independent Governor of Falmouth University.
His passion, however, is how we address the endemic Ageism we see in this country.
Will Moy, Chief Executive, Full Fact
Will Moy is Chief Executive of Full Fact, the UK's independent fact checking charity. He has led Full Fact since work began in 2008.
Will has served on advisory groups for the ESRC, Ofcom, the Pew Charitable Trusts, and the Treasury, and regularly gives evidence to select committees and other inquiries. He has advised the ONS on a communications review and he was a Marketing Academy Scholar in 2018. He volunteers as a trainer on the NCVO's Certificate in Campaigning for charities.
Before Full Fact, Will worked in the House of Lords for a non-party affiliated peer and for the Parliamentary Advisory Council on Transport Safety.
Keji Okeowo, Director, Hudl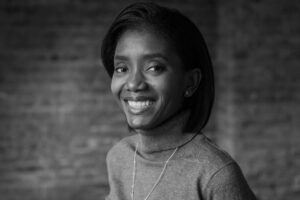 Keji has over 16 years' experience working with young people from less advantaged backgrounds and is passionate about creating real and sustainable opportunities for young people. She has a professional background in training, programme design, recruitment, mentoring and coaching.
Keji is the founder of youth development agency HUDL and previously worked with the National Council for Voluntary Youth Services. She coordinates national youth programmes in partnership with businesses and organisations across sectors, to provide innovative solutions to some of the most challenging issues young people face.
Jonathon Porritt, Founder Director, Forum for the Future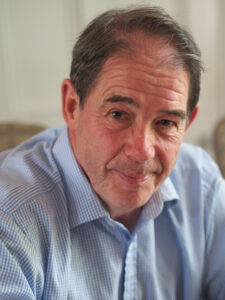 Jonathon Porritt, Founder Director of Forum for the Future, has been on the front line of green campaigning for more than 45 years. He has been a member of the Green Party throughout that time, and has worked tirelessly to promote the solutions to today's converging environmental crises – as Director of Friends of the Earth in the 1980s; Co-Founder of Forum for the Future, the UK's leading sustainability charity; Chair of the UK Sustainable Development Commission; President of Population Matters and The Conservation Volunteers; and Chancellor of Keele University.  His work as an author and broadcaster has had a huge impact over the years.
Simon Roberts, Partner, Stripe Partners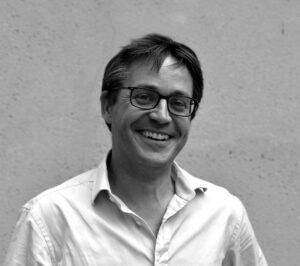 Simon Roberts is one of the world's leading anthropologists in business. He advises global organisations, including Intel, Facebook, Spotify, Google through his London-based consultancy, Stripe Partners. Previously he ran the European innovation lab for Intel's Digital Health Group, whose work was focused on ageing populations. His book on eobmodied knowledge,  The Power of Not Thinking: How Our Bodies Learn and Why We should Trust Them was published in 2020.  
Professor Thomas Scharf, Professor of Social Gerontology, Newcastle University
Thomas Scharf is Professor of Social Gerontology in the Population Health Sciences Institute, Newcastle University, and co-lead of the University's new Centre for Ageing and Inequalities. Tom is currently President of the British Society of Gerontology (2019-2022). His research addresses issues relating to social exclusion in later life, often focusing on the spaces and places in which exclusion arises.
Daniela Silcock, Head of Policy Research, Pensions Policy Institute (PPI)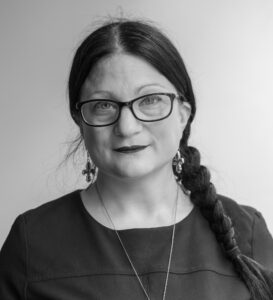 Daniela is Head of Policy Research at the Pensions Policy Institute (PPI), and she leads the PPI Policy Research team. She has a wealth of experience in conducting quantitative and qualitative research into all aspects of state and private pensions policy, writing articles for journals and national press, and presenting to a variety of domestic and international audiences, including radio and television appearances.
Daniela originally joined the PPI in 2008 and took a short break in 2012 to work as a Committee Specialist for the Work and Pensions Select Committee. Prior to working in research and policy Daniela was a social worker with vulnerable adults and children. Daniela has an MSc in Social Policy and Planning from the London School of Economics.
Cat Smith MP, Shadow Minister for Voter Engagement and Young People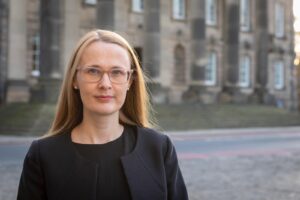 Cat Smith is the MP for Lancaster and Fleetwood, first elected in 2015. Cat was made shadow minister in the Women & Equalities Office in 2015. In 2016, Cat was appointed to the Shadow Cabinet as Shadow Minister for Voter Engagement and Young People.
Lucy Standing, Founder, Brave Starts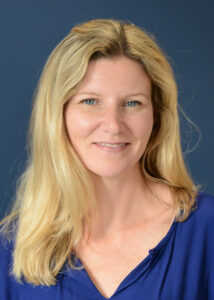 Lucy is a Chartered Psychologist and Associate Fellow of the British Psychological Society (BPS). In 2015, she was elected Vice Chair of the Association for Business Psychology (ABP) - the professional body in the UK for Business Psychology.
For over 20 years, Lucy has worked in investment banking, strategy consulting and consultancy. Since raising a family, she has shifted focus to supporting people through career change. For the past three years, she has been working on Brave Starts – a not for profit raising money for small business and charities through providing older employees with career change programmes uniquely featuring chances to meet and shadow experts doing jobs they'd like to better understand before making any significant commitment. Brave Starts' mission is to provide the practical means to enable people to live fuller working lives.
Jodi Starkman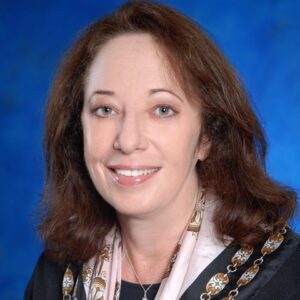 Jodi Starkman is the Executive Director of IRC4HR®, a 94-year-old nonprofit foundation that funds practical, applied research about the implications of technology and digital disruption on work, people, and organizations.
Jodi believes these same disruptive forces also bring incredible opportunities for people and organizations to grow and thrive. And that each of us – individually and collectively – has an opportunity, if not an obligation, to help co-create that future. With these guiding principles, Jodi leads IRC4HR® to find research partners, and fund "make-a-difference" projects, that share the goal of an inclusive economy in which every member of society achieves prosperity and wellbeing.
Maxeme Tuchman, CEO & Co-Founder, Caribu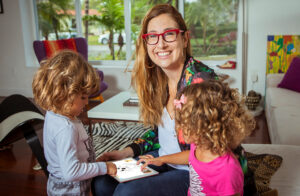 Maxeme Tuchman is the CEO and Co-Founder of Caribu, the leading 'educational family entertainment platform' for kids to have a virtual playdate with family and friends when they can't be physically together.
Caribu is one of TIME Magazine's Best Inventions, made Fast Company's list of World Changing Ideas, and was named one of the 'Top Ten EdTech Companies to Watch' in Forbes. Max was named one of Inc. Magazine's Top 100 Female Founders in 2019, has been the winner or finalist in 30+ pitch competitions and is the first Latinx founder to raise $1M in Equity Crowdfunding.
Nigel Waterson, ILC Trustee and former MP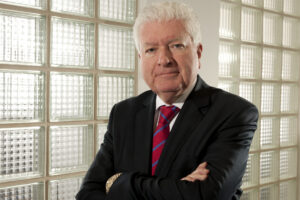 Nigel Waterson has been a Trustee of the ILC UK since 2010. He was formerly a Conservative MP and Shadow Pensions Minister and Shadow Minister for Older People. He was also a long-serving Chair of the All Party Group for Older People at Westminster.
Nigel was until recently Chair of NOW:Pensions, the third largest master trust in the UK, and has also been Chair of the Equity Release Council. He is a Governor of the Pensions Policy Institute and a member of the Pensions Management Institute. Nigel is an independent professional pension trustee.
Debbie Woods, Head of Medical for General Medicines, Sanofi UK and Ireland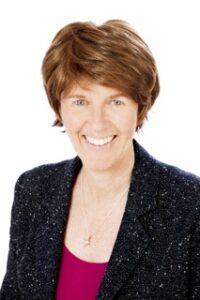 Debbie qualified as a Registered Nurse in the 1980's and specialised in neurological intensive care and trauma medicine. Through her nursing career she has been a passionate advocate for patient involvement in the treatment decision making process.
In her current role, Debbie is accountable for delivering a patient centric medical strategy to support the General Medicines portfolio. Listening to and working with Health Care Professionals across the UK and Ireland, the medical team, are the touch point for non-promotional, educational materials, investigator studies and scientific discussion.
During her 19 years at Sanofi, Debbie has worked at both a country and more recently Global Central Medical Office position, spanning vaccines, rare diseases, oncology, diabetes and cardiovascular medical teams, exploring the ways in which the medical teams identify, gather and action valuable insights from our health care professionals and patients.
Experience as the medical lead at a publishing company, commissioning medical textbooks, Debbie is a champion for the continuing education of all that have impact on patient's lives.
Blogs
2 December 2020
Blog by Natasha Oppenheim, No Desire to Retire
There have been a number of recent media reports of older workers – frustrated by the lack of response to their numerous job applications, but equally determined not to be defeated – resorting to some creative approaches to get themselves an interview with prospective employers. One was 63-year old Trevor Walford from Keighley, a former royal butler and cruise restaurant manager, who had been made redundant in March…
1 December 2020
Blog by John Mathers and Julian Grice, Design Age Accelerator
Unpredictable patterns of consumer behaviour; shifts in spending power; the rise of self-help; emerging socially responsible drivers; lack of readily available data or segmentation; perceptions of the older market as a negative amorphous grouping. There's a bundle of known unknowns for entrepreneurs to get their heads around…
30 November 2020
Blog by Chris Knight, Legal & General Retail Retirement
Traditionally in the UK, our home is seen as our castle. Frequently there is an expectation that the family home will be bequeathed to the next generation. In fact, 36% of UK residents will do this, that's approximately 18 million people. But, much like castles, UK homes are predominantly old, and draughty…
25 November 2020
Blog by Deborah Alsina, Independent Age
2020 is a year in which social care has flown up the political, media and public agenda. Few of us can remember a time when issues in this sector were such a constant feature of daily headlines and news bulletins…
1 October 2020
Blog by Liam Hanson, ILC
2020 has been a particularly disruptive year. Almost all of us have had something we were excited about cancelled. Almost all of us have been forced to work, study or simply entertain ourselves at home. Sadder still, almost all of us have known someone to have had coronavirus… 
18 June 2020
Blog by Stephen Burke, United for All Ages
One of the most frequent predictions for life post COVID-19 is the continued growth of mutual aid and neighbourhood action. Locked down at home, many of us have volunteered in recent months to help neighbours who are shielding and built new community links…
15 April 2020
Blog by Arunima Himawan, ILC
Last year, a report by Netwealth, which found that one in five "boomers" are millionaires, gained a great deal of media attention. This is just one example of a common discourse in the media of those aged 65 or over, or "boomers", having overly benefitted financially across their life course, often at the expense of younger generations…
2 April 2020
Blog by David Sinclair, Director, ILC
This week I've been skimming through an ILC report from 2008 on The State of Intergenerational Relations Today. We highlighted that social contact can have a greater impact on mental wellbeing than health status. Yet we also suggested that the majority of the population observe communication problems between different generations, Two thirds of survey respondents agreed that old and young people today live in separate worlds…
31 March 2020
Blog by David Sinclair, Director, ILC
While there is a popular perception that boomers have benefited at the expense of younger generations, we should caution against pitching generations against one another. We know that every girl born today will have a one in three chance of living until she's 100. But we also know the girl born today is facing a tough future…
If you are interested in writing a blog on how policy and practice needs to adapt to work for today's as well as tomorrow's older people please email LilyParsey@ilcuk.org.uk 
Previous conferences
Future of Ageing 2020 is our sixth annual Future of Ageing conference. You can find out more about our previous conferences below, or take a look at our video and picture gallery of last year's conference.
News
Help shape the intergenerational policy agenda in the COVID-19 context with local and central government.
Contribute to the debate on the future of social care nine years on from the Dilnot Commission report with Sir Andrew Dilnot.
Be the first to hear about the interim findings of our research into the retirement prospects of Generation X.
Sir Michael Marmot, Professor, UCL
Sir Andrew Dilnot, Warden, Nuffield College, Oxford
Sir Jonathon Porritt, Co-Founder, Forum for the Future