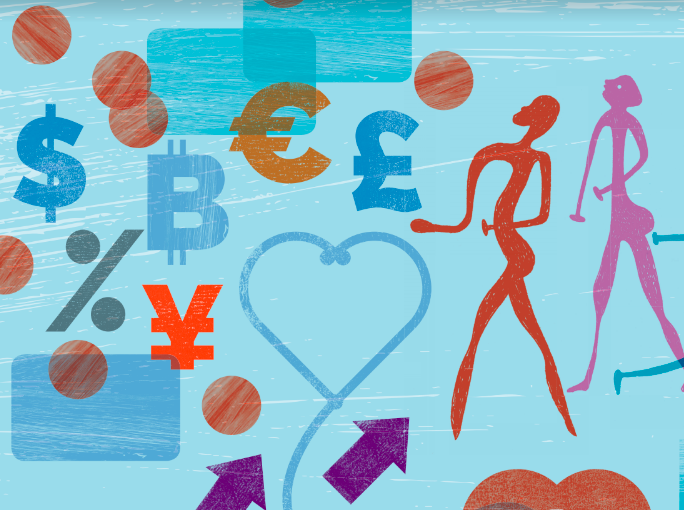 Future of Ageing 2019
Date:
Thursday, 5 December 2019
Time: 
9.30am – 5.30pm followed by a short drinks reception
Location: 
Wellcome Collection
Future of Ageing 2019: Maximising the longevity dividend
Longevity: It's everyone's business
Our ageing world is often painted as an inevitable economic cost. And the reality is, our economy faces major challenges if we fail to deliver the potential economic return from longer lives.
Economic growth will be hit hard if we don't find a way to better understand spending by older people. And a failure to better engage older workers and improve productivity will lead to our economy struggling for the skills it needs.
Our ageing society could, however, offer a significant boost to UK PLC. But to deliver the potential, the UK must have an ambitious agenda for longevity, with business playing a key part.
There is undoubtedly a lot going on.
Companies are innovating with products and with new approaches to marketing to the older consumer
In the UK, the Industrial Strategy recognises the need for innovation to improve productivity and respond to demographic change.
Demographic funds have emerged
Companies are piloting new ways of supporting people to stay in the workforce longer
At Future of Ageing 2019, we reshaped the debate about how business, the voluntary sector and Government can work together to deliver the economic potential of an ageing world.
We launched a new report on Maximising the longevity dividend.
The conference explored:
How can the longevity dividend be maximised?
Which industries and companies understand the opportunity of ageing and have got to grips with the problems?
What is the role for national and local government?
Agenda
Download the Future of Ageing 2019 conference programme to read up on each of plenary sessions and workshops.
9.00am
Registration
9.30am
Welcome from Baroness Sally Greengross OBE, ILC
The economic opportunity of ageing
9.35am

Keynote: Maximising the economic opportunity of ageing

Speaker: David Sinclair, ILC

9.50am

Keynote: Ageism and the longevity dividend

Speaker: Ashton Applewhite 

10.10am

Workshop: The opportunity of the high street
How can older people save the high street?

Chair: Kate Jopling, ILC
Speakers: Ojay McDonald, Association of Town and City Management; Jason Bergen; Brian Beach, ILC

10.10am

Workshop: The opportunity of education
Can education help us unlock the longevity dividend?

Chair: Dan Holden, ILC
Speakers: Joe Dromey, Learning and Work; Sir Vince Cable; Janine Matho, Pearson 

10.10am

Workshop: The opportunity of health
Can better health drive a longevity dividend?

Chair: Baroness Sally Greengross OBE, ILC
Speakers: Prof David Bloom, Harvard T. H. Chan School of Public Health; Shirley Cramer CBE, Royal Society of Public Health; Arunima Himawan, ILC

10.10am

Workshop: The opportunity of consumption
Spending the kid's inheritance

Chair: David Sinclair, ILC
Speakers: Rowena Crawford, Institute for Fiscal Studies; Sophia Dimitriadis, ILC 

10.10am

Workshop: The opportunity of housing and care
The great housing and care economy

Chair: Annabel Scarfe MBE, ILC Trustee

Speakers: Paul Teverson, McCarthy & Stone; Julian Evans, Knight Frank; Henry Elphick, LaingBuisson; Martin Jones, Home Instead Senior Care UK

11.10am
Mid-morning break
11.30am

Fireside chat: The value of the longevity economy to UK plc

Chair: Andy Briggs, UK Longevity Council
Speakers: Heléna Herklots MBE, Older People's Commissioner Wales; Paul McGarry, Greater Manchester Combined Authority; George MacGinnis, UK Research and Innovation

12.30pm

Open slot: Occupational health and the longevity dividend

Speaker: Prof David Blane, Imperial College London

12.40pm
Lunch
Maximising the longevity dividend
1.40pm

Keynote: The opportunity for small business

Speaker: Mike Cherry OBE, Federation of Small Businesses

1.55pm

Debate: The global opportunity of ageing

Chair: Baroness Sally Greengross OBE, ILC
Speakers: Prof David Bloom, Harvard T.H. Chan School of Public Health; Dr Mike Short CBE, Department for International Trade; Dr Susan Thomas, EY; Dr Jane Barratt, International Federation on Ageing

2.45pm

Open slot: Maximising the longevity dividend – tourism in the Caribbean

Speaker: Rochelle Amour, Caribbean Institute for Health Research

2.55pm

Workshop: Delivering a longevity dividend by communicating better

Chair: Yvonne Sonsino, Mercer
Speakers: Dr Anna Dixon, Centre for Ageing Better; Joyce 'Grandma' Williams MBE; Rachel Lloyd, Message House

2.55pm

Workshop: The power of the mid-life MOT


Chair: Alistair McQueen, Aviva

2.55pm

Workshop: Delivering a longevity dividend by protecting vulnerable consumers

Chair: Helen Undy, Money and Mental Health
Speakers: Martin Coppack, Fair by Design; Jeremy Hughes, Alzheimer's Society; Ben Stafford, Just Group

2.55pm

Workshop: Delivering a longevity dividend by focussing on the essentials

Chair: Kate Jopling, ILC
Speakers: Prof Sheila Peace, The Open University; Dr Sarah Jarvis MBE, General practitioner 

2.55pm

Workshop: Delivering a longevity dividend through fashion
Why doesn't fashion care about older consumers?

Chair: Dan Jones
Speakers: Tricia Cusden, Look Fabulous Forever; Prof Julia Twigg, University of Kent; Jane Hallam, Esteem; Diane Kenwood, ILC Trustee

3.55pm
Mid-afternoon break
4.15pm

Debate: The investment opportunity
Can longevity deliver the next unicorn?

Chair: Baroness Sally Greengross OBE, ILC
Speakers: Steve Groves, Key Group; Kerrigan Procter, Legal & General Capital; Helen Jones, DGS Capital

4.55pm
Open slot: The longevity dividend and climate change
Speaker: Daniel Scharf, Pause for Thought
5.05pm
Closing presentation
Speaker: Andy Briggs
5.20pm
Close from Prof Martin Green OBE, ILC Chair
5.30pm
Networking reception
Confirmed speakers include:
Ashton Applewhite, writer and activist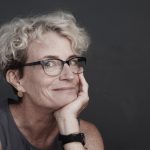 The author of This Chair Rocks: A Manifesto Against Ageism, Ashton Applewhite is an internationally recognized expert on ageism. She speaks widely at venues that have included the TED mainstage and the United Nations, and is a leading spokesperson for a movement to mobilize against discrimination on the basis of age.
@thischairrocks
Rochelle Amour, Research Fellow, Caribbean Institute for Health Research at the University of the West Indies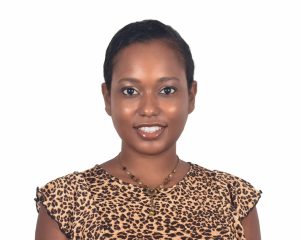 Rochelle Amour is a Research Fellow with the Caribbean Institute for Health Research at the University of the West Indies. Based in Jamaica, she currently serves as country NGO liaison for the STRiDE Dementia Project, which is led by the London School of Economics.
Rochelle has served on the board of the Caribbean Mental Health Foundation, co-founded the region's first agency dedicated to supporting older persons in corporate settings and is former Assistant Director of the Alzheimer's Association in Jamaica.
With a background in Psychology, Gerontology and Project Management, Rochelle is passionate about mental health in Afro-Caribbean populations and is a certified cultural worker with the Ministry of Community Development, Culture and the Arts in Trinidad and Tobago.
Dr Jane M Barratt, Secretary General, International Federation on Ageing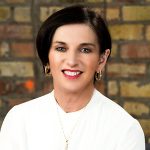 Jane M Barratt, Ph.D. is the Secretary General of the International Federation on Ageing (IFA), an international non-governmental organisation with general consultative status with the United Nations and its agencies including formal relations with the World Health Organisation (WHO).
Representing over 75 million older people through the membership of the IFA, Jane has direct responsibility for the corporation's operational performance, quality and strategic implementation, and business development.  This includes leadership at the United Nations Economic and Social Council in New York, Geneva and Vienna and the WHO.
Jane is a Winston Churchill Fellow and recipient of the Queen Elizabeth II Diamond Jubilee Medal in Canada in recognition of her commitment and passion to enhance the understanding of issues relating to ageing and engaging in dialogue with governments and the private sector to improve the quality of life of older people.
@janebarrattIFA
Prof David Blane, Emeritus Professor, Imperial College London
David Blane is Professor Emeritus of Imperial College London, Honorary Professor of University College London and former (2008-2012) Deputy Director of ESRC International Centre for Life Course Studies in Society and Health - ICLS. His research interests include social class differences in mortality risk, life course research and social gerontology.
Prof David E. Bloom, Professor of Economics and Demography, Harvard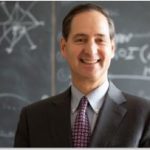 David Bloom is Clarence James Gamble Professor of Economics and Demography at the Harvard T.H. Chan School of Public Health (HSPH), Director of Harvard's National Institute of Aging Demography Center, and Director of HSPH's Value of Vaccination Research Network (funded by the Bill and Melinda Gates Foundation). Bloom also serves on the Board of Directors of the Population Association of America and is a founding co-editor of the Journal of the Economics of Ageing. Bloom's current research focuses heavily on the interplay of health, demographics, and economic growth and development. Bloom is an elected Fellow of the American Academy of Arts and Sciences and an Andrew Carnegie Fellow of the Carnegie Corporation of New York.
Andy Briggs, co-chair, UK Longevity Council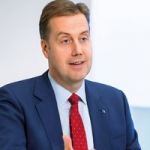 Andy was most recently CEO of Aviva UK Insurance and was on the Aviva plc Board. Prior to that he was Group CEO of Friends Life.
He has over 25 years of operational and executive experience in the insurance industry across life assurance and general insurance, both in the UK and overseas.
At Friends Life he led the transformation of the three acquired businesses and brings his strategic and business skills, experience of organisational change and knowledge of the Friends Life business to the board.
He has extensive knowledge of the UK regulated environment combined with experience in capital and risk management. Andy was formerly CEO of Scottish Widows plc (financial services), CEO of the General Insurance businesses of Lloyds Banking Group plc (financial services) and CEO of the Prudential Group's Retirement Income business (insurance).
Professional qualifications and memberships:
Andy is a Fellow of the Institute of Actuaries and is a former board member of the Board of the Association of British Insurers (he previously chaired the Board for two years). Andy is also chairman of the NSPCC's Fundraising Committee and a member of the Board of Trustees. He also chaired one of their larger fundraising sub-committees for ten years.
Sir Vince Cable
Sir Vince Cable was the MP for Twickenham and the former leader of the Liberal Democrats from 2017 to 2019. During the Coalition Government, he was Secretary of State for Business, Innovation and Skills and President of the Board of Trade. He was responsible for the creation of the world's first ever Green Investment Bank, support for young people through apprenticeships and the promotion of socially responsible capitalism. Previously, Vince was the Chief Economist for Shell International, Head of the Economics programme at Chatham House and Special Advisor to the former Commonwealth Secretary General, Sir Sonny Ramphal.
@vincecable
Mike Cherry OBE, National Chairman, Federation of Small Businesses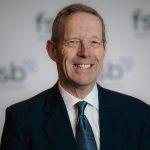 Mike Cherry is the National Chairman at the Federation of Small Businesses (FSB), and was re-elected by FSB membership in April 2019 for a further consecutive 3 year term.
An active FSB member for over 20 years, Mike previously led FSB's campaigning and policy work as National Policy Director, a post he held for almost a decade. He is committed to ensuring the voice of small business is heard at the highest levels, sitting on both the Government's Strategic Trade Advisory Group, and the Be the Business SME Advisory Board. He also formerly served as a special advisor to the Treasury Select Committee on small business finance.
Mike is a successful entrepreneur with 40 years' experience in the timber and manufacturing industry. His family business, W.H. Mason & Son Ltd, supplies cask closures to international brewers and produces laser-engraved promotional and giftware products.
Juggling both his commitment to FSB and running his own business, Mike has travelled extensively across Europe, exporting prime sawn timber to furniture manufacturers and promoting specialised woodturning CNC lathes.
Mike served in the Territorial Army (TA) for five years, gaining a commission in 1973. He has formerly worked as an Apprenticeship Commissioner and is a Trustee for the RAF Heraldry Trust. As a fellow of the Royal Society of Arts (RSA), Mike is keen to promote employability for all, enterprise, and manufacturing across the globe.
@MikeCherryFSB
Martin Coppack, Director, Fair By Design Campaign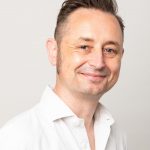 Martin is director of Fair by Design, the campaign to end the injustice of people paying more for essential products and services – simply because they are poor.
With a background in consumer advocacy, grant-making and regulation Martin has held a range of positions, all with the common objective of placing low income and vulnerable people at the heart of policy making.
Whilst Head of Partnerships at the Financial Conduct Authority he created its model for engaging with consumer and special interest groups as well as its consumer vulnerability and financial inclusion programmes, leading to nationwide changes in how financial services companies treat vulnerable and low income consumers. During his time at the Big Lottery Fund he led the creation of its £31.7 million financial capability and inclusion programme, Increasing Financial Confidence.
Martin is a Commissioner for the Commission on Financial Inclusion and a Trustee of Young Scot. Previously he has been a board member of the Association of Charitable Foundations, the Nationwide Foundation and the Institute of Consumer Affairs, as well as a Commissioner for Scope's Commission on Extra Costs for Disabled People.
Shirley Cramer CBE, Chief Executive, Royal Society for Public Health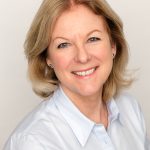 Shirley has been the CEO of the Royal Society for Public Health since 2013. RSPH works across the UK and internationally to improve and protect the public's health and wellbeing. She chairs the 'People in UK Public Health' advisory group, a cross government committee which advises on the future of the workforce for the public's health and she is Vice Chair of the Public Health System Group in England. Prior to this she has been a CEO in education charities in both the USA and UK and a non – executive in the public and voluntary sectors. 
She is a member of the Global Advisory Board of the Robert Wood Johnson Foundation in the US, she chairs think tank, British Future and is a trustee of Alzheimer's Research UK.
@ShirleyCramer28
Rowena Crawford, Institute for Fiscal Studies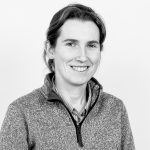 Rowena Crawford is an Associate Director at the Institute for Fiscal Studies and leads IFS research on pensions, savings and retirement behaviour. She has over a decade of experience of producing academically rigorous research to answer policy relevant questions. Her own research interests focus on household saving behaviour, the design of public and private pension systems, and the implications of increasing longevity. 
Tricia Cusden, CEO, Look Fabulous Forever
​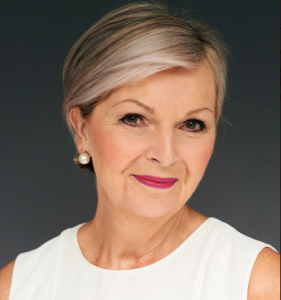 Tricia Cusden is the founder of Look Fabulous Forever, a range of skincare and makeup specifically aimed at older women.   She created the brand at the of 65 having become fed up with wasting money on makeup which didn't work now she was older and also by the anti-ageing language of the beauty industry. 
At the time of the launch, two makeup tutorial videos showing the products being used on two of her friends were uploaded to YouTube.  Slowly these videos gained in popularity and were the starting point for the fast growth of the business. There are now over 70 tutorials on YouTube with over 6m views between them and the business now has customers all over the world who love Tricia's message that age is no barrier to fabulousness.  Tricia has won numerous awards including Nectar Entrepreneur of the Year 2016 and the StartUp Women in  Business Award 2017.  Her book Living the Life More Fabulous – a Handbook to Beauty, Style and Empowerment was published by Orion Spring in February 2018.
Dr Anna Dixon, Chief Executive, Centre for Ageing Better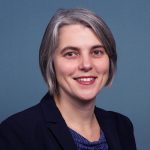 Anna Dixon is the Chief Executive of the Centre for Ageing Better, an independent charitable foundation that brings about change for people in later life today and for future generations.
Anna joined Ageing Better from the Department of Health where she was Director of Strategy and Chief Analyst.
As Director of Policy at The King's Fund she led work on health system reforms, regulation, patient choice, self-management of long term conditions and the future of health and social care in England.
Anna began her career with the European Observatory on Health Care Systems. In 2003-2004 she worked as a policy analyst in the Department of Health Strategy Unit.
Anna was previously Lecturer in European Health Policy at the London School of Economics and Political Science. In 2005-6 she was awarded a Harkness Fellowship in Health Policy by the Commonwealth Fund of New York.
She has a PhD in Social Policy from the London School of Economics and Political Science.
@DrAnnaDixon
Joe Dromey, Deputy Director for Research and Development, Learning and Work Institute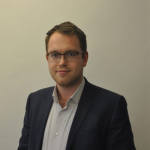 Joe Dromey is Deputy Director of Research and Development at Learning and Work Institute.
Learning and Work Institute is an independent policy, research and development organisation dedicated to lifelong learning, full employment and inclusion.
Joe's work focuses on employment, social security and technical education. He is passionate about both supporting access to work, improving the quality of work and promoting lifelong learning.
Joe joined Learning and Work Institute from IPPR where he was a Senior Research Fellow, focusing on employment and skills. He has over a decade of experience working on employment and skills; including working as a Political Advisor to the Shadow Secretary of State for Business, Innovation and Skills, Head of Policy and Research at a charity focused on employee involvement, and an employment advisor on a welfare to work programme.
Joe has extensive experience of local government. He worked as a senior policy officer in local government for three years. Joe has been a Councillor at a London borough since 2014, and he is currently the Cabinet Member with responsibility for employment and skills.
@Joe_Dromey
Henry Elphick, CEO, LaingBuisson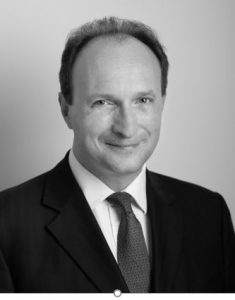 Henry is Chief Executive Officer of LaingBuisson. In addition, he is Non-Executive Chairman of Elizabeth Finn Homes, an advisor to the International Longevity Centre, and a trustee of Turn2Us, a national charity fighting poverty in the UK. Henry was an investment banker for nearly 20 years, advising healthcare companies across Europe. He started his career as a lawyer with Linklaters in London, New York and Washington before moving into banking with Rothschild, UBS Investment Bank and Jefferies, where he was Joint Head of European Healthcare Investment Banking.
He has an MA in Law from the University of Oxford.
Julian Evans, Head of Health, Knight Frank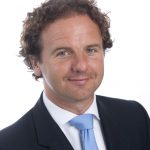 Since 1994, Julian has concentrated on the valuation, acquisition and disposal of trading businesses. As of 2000 he then specialised in healthcare consultancy (C2/D1use property), now annually advising on approximately £12 billion of healthcare property. Within the last 2 years his team has won 21/23 major pitches.
Julian's experience has primarily concerned acting for corporate & private operators, banks, institutions and funds in the valuation, acquisition and disposal of trading care homes, specialist (acute) care homes, hospitals, day centres, medical surgeries, investments and C2 development sites throughout the UK & Europe. Further work has included that of care villages, retirement apartments and day nurseries.
The Knight Frank Healthcare department is multi award winning and Europe's largest Healthcare property advisory team.
@JulianMEvans
Prof Martin Green OBE, ILC Chair, Chief Executive of Care England
Martin Green has had an extensive career in NGO development, both in the UK and internationally, and is Chief Executive of Care England; the largest representative body for independent social care services in the UK. He is also Chair of the International Longevity Centre and a Trustee of the National Aids Trust.
In 2012, in his role as Department of Health Independent Sector Dementia Champion, he led the development of the Dementia Care and Support Compact for The Prime Minister's Challenge on Dementia.
He is also a member of the Secretary Of State for Health's Stakeholder Board; a Dignity Commissioner; a Lambeth Transformation Commissioner; A Member of the Nursing and Care Quality Forum; a Board Member of the National Institute for Health Research (School of Social Care) and a founder trustee of The National Skills Academy for Social Care. In 2008 he was named care personality of the year and was awarded an OBE for Services to Social Care in the 2012 Queen's Birthday Honours List.
Martin Green writes and broadcasts extensively on social care issues, and is on the Editorial Board of Community Care Market News.
Steve Groves, Chairman, Key Group
Steve is Chairman of Key Group, the largest Equity Release Advisory firm in the market and Retirement Bridge, an Equity Release consolidator. He also advises Private Equity, Hedge and Sovereign Wealth funds on investments in the insurance sector in the UK and Europe. Prior to this Steve was the founder and CEO of Partnership Group, a specialist provider of enhanced annuities, equity release and care annuities which he listed in 2013 for £2 billion and left following its merger with Just retirement in 2016. His early career was largely spent in product development and investment roles at Norwich Union, GE and Britannic Group before a spell leading the pricing of M&A deals for Swiss Re. Steve is an actuary and continues to take a close interest in the equity release, retirement, care and bulk annuity sectors. In his spare time he is a competitive marathon runner and restores classic cars.
Jane Hallam, Esteem No Pause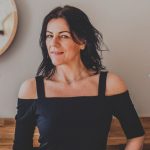 Jane Hallam is the Founder and Director of innovative solution clothing company Esteem – No Pause. She set up the company in June 2015 as a means to find a clothing solution to her own debilitating and uncomfortable menopausal nightsweats and in turn making life more comfortable for other women. Most of the clothing can be worn flexibly as daywear and nightwear.  The range of solution clothing is now expanding into Esteem – Man, and in collaboration with her daughter Harriet Esteem – Curve.
Previously she worked for almost 30 years in Higher Education, most of which in senior management.
Jane speaks widely on female entrepreneurship, manufacturing, and menopause.  She regularly has articles published in the media on coping with aspects of daily life during the menopause and top tips for keeping healthy. Jane is regularly asked to contribute to programmes on Radio 5 Live and on BBC Radio Scotland, in particular the Kaye Adams Show. She previously spent a year as a newspaper reviewer on BBC Radio Manchester.
She is a member of the UK Fashion & Textile Organisation, and Make it British.
She has an MSc in Management Practice from The University of Salford.
@janehallam666
Heléna Herklots, Older People's Commissioner for Wales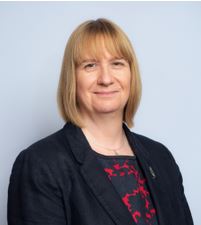 Heléna is the Older People's Commissioner for Wales – an independent statutory role established in law to protect and promote older people's rights. She took up post in 2018 after over 30 years working on ageing and older people's issues. Starting her career working directly with older people and their families in day centres and care homes, she has influenced public policy, campaigned for change and developed and provided support services for older people.
Prior to her appointment as Older People's Commissioner, Heléna was Chief Executive of Carers UK, the national membership charity for unpaid carers. Experience before that includes as Services Director at Age UK, Head of Policy at Age Concern England and Corporate Strategy Manager at Anchor.
Heléna has led and contributed to a number of UK Government advisory groups covering topics including care and support, housing, dementia and carers. She also spent a year on secondment working on older people's issues at the Department of Health.
Heléna is a trustee of the Centre for Ageing Better, a Fellow of the Royal Society of Arts, and Chair of the Industrial Strategy Healthy Ageing Challenge Advisory Group.
In 2017 Heléna was awarded a CBE for services to carers.
@HelenaHerklots
Jeremy Hughes CBE, CEO, Alzheimer's Society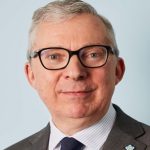 Jeremy Hughes joined Alzheimer's Society in 2010. He is leading the charity in its five year transformational strategy 'New Deal on Dementia' 2017-22. Jeremy co-chairs the Dementia Friendly Communities Champions Group with top broadcaster Angela Rippon for the UK Prime Minister.
Jeremy was previously Chief Executive of Breakthrough Breast Cancer. Before that he was Head of External Affairs at the International Federation of Red Cross and Red Crescent Societies.
His career in health and social care charities includes leadership posts at the British Red Cross, Leonard Cheshire, Muscular Dystrophy and NCH Action for Children.
Jeremy is Vice-Chair of the World Dementia Council and a member of the NHS Assembly.
Jeremy was awarded the CBE, for services to older people, in the Queen's Birthday Honours 2015. In December 2018, he received an Honorary Doctorate from Exeter University in recognition of his outstanding contributions to dementia research.
.@JeremyHughesAlz
Dr Sarah Jarvis MBE, General Practitioner (GP), GP trainer and Fellow of the Royal College of General Practitioners (RCGP).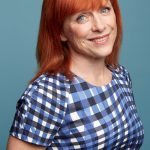 Sarah trained at Cambridge and Oxford universities and became a partner in an inner-city general practice in 1990. She is an active medical writer and broadcaster and is the resident doctor for BBC Radio 2 as well as appearing regularly on Channel 5 news, Good Morning Britain, LBC and other national and regional mews channels. In addition, she is the doctor for Good Housekeeping and My Weekly magazines.
She is also the Clinical Director of Patient Platform Limited, which includes the Patient Access app (used by 8 million UK patients to access their GP and get health information) and Patient.info, a medical information site with over 100 million visits a year.
Sarah has had a lifelong interest in women's health – her books include A Younger Woman's Diagnose-it-yourself Guide, Women's Health for Life and Pregnancy for Dummies. She founded the Women's Taskforce at the RCGP and was the RCGP Women's Health spokesperson for over 15 years.
Dan Jones, Strategy Consultant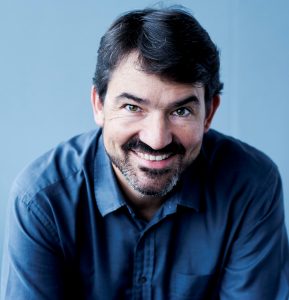 Dan Jones's career spans social innovation, systems change and connecting evidence to policy and practice. He was the Director of Innovation and Change at the Centre for Ageing Better, where he developed the framework for the government's £98m Industrial Strategy Challenge Fund on Healthy Ageing. Prior to Ageing Better, he was the Director of the Innovation Lab at Nesta, leading its work to take promising ideas to scale. Before joining Nesta, he spent nearly 20 years working in international development across Africa, Asia and South America
Helen Jones, DGS Capital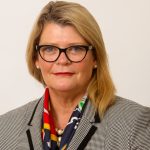 Working in the seniors living industry for twenty years, Helen has held the senior roles of General Manager for TriCare Nursing Homes (1200 Residents), Chief Operations Officer for Domain Principal Group (5000 Residents) and Executive for Strategy, Standards and Service Development with Australian Unity Independent and Assisted Living (3000 residents, 55,000 home care clients). As a specialist consultant, she has worked with organisations in the private, community owned and faith based sectors. Helen has observed operational performance and practice in over 300 communities and facilities across Australia.
Helen has undertaken global research to shape her award-winning residential care service model. As the first aged care recipient of the Endeavour Executive Australia Award, Helen has visited and observed practice in the UK, USA, China, Malaysia, Singapore Helen has presented on aged care service models to governments of Malaysia, Singapore and to large audiences in Singapore and USA. Helen was a participant of the Australian government's delegation to the Care Expo in Shanghai in 2016.
With qualifications in Health Service Management and Adult Education, prior to working in aged care, Helen worked in the international rescue assistance and transport logistics industries. Helen is a Board member of the Common Age Association, a charitable organisation focused on improving aged care standards in all Commonwealth countries.
In 2017, Helen joined DGS Capital and Lipton Rogers to lead the operation of Amicala Assisted Living communities across London. In addition, Helen is the CEO of Allegra Care, a new start provider into the care home industry in southern England. Since her relocation to the UK, Helen has energetically immersed herself in the adult social care industry and is enjoying the camaraderie and shared passion so clearly evident across the industry.
Martin Jones, CEO, Home Instead Senior Care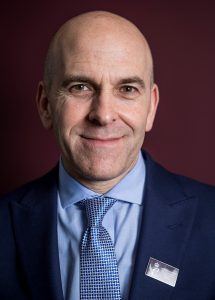 As CEO of Home Instead Senior Care UK, Martin Jones is responsible for leading the entire UK operation.
When his father become seriously ill, Martin experienced first-hand the varied and sometimes poor levels of care in the UK. Martin wanted to join an environment where he could help to make a difference to the lives of other older people and their families and came to Home Instead in September 2011.
Martin's role is to continue the development of the brand in the UK, helping establish Home Instead as the UK's most admired care company and as an employer of choice within the sector. Championing the highest levels of quality home care across the industry, Martin sits on the board of the UKHCA, the professional association of home care providers.
Alongside his passion to support families to enable their loved ones to live independently at home, he is dedicated to providing job opportunities that are fulfilling and which make best use of peoples' skills and experience. He is an active member of Business in the Community's Age at Work leadership team, championing the role of older workers.
Other trustee positions held include The Care Workers Charity, which exists to support the welfare of current, former and retired care workers and The Silver Line which strives to end loneliness amongst seniors, as well as Home Instead's dedicated charity, the Bring Joy Foundation.
Martin is also a non-exec for the TSA, the voice of technology enabled care, and is passionate about promoting technology to enhance person centered care. 
Diane Kenwood, ILC Trustee
Diane started her career in television and radio, moving from production to presenting – she fronted programmes on BBC One, BBC TWO, Sky News and Channel 4 and hosted her own two hour daily radio show.
She started working in magazines at the BBC as a regular contributor to Family Life and later took up the role as features editor on Having a Baby magazine. A short period working on Good Housekeeping preceded her first editor's role on the high profile Marks & Spencer magazine. After five years as editor on M&S, Diane launched a new magazine aimed at the over 50 market, and she remained as editor of Heyday until it moved to a rival publisher.
Following a brief stint at the Guardian, Diane joined Time Inc. UK as editor of Woman's Weekly where she has been for the past eight years. She is on the Management Board of the company and leads the internal Content Executive committee.
Diane is on the Management Board of the Women of the Year Lunch and on the Lay Advisory Board of Chai Cancer Care.
​
Rachel Lloyd, Director, Message House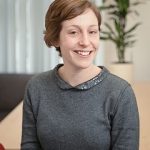 Rachel is a Director at research and communications consultancy Message House. The business offers business and political leaders, PR and brand experts simple but effective ways to improve their communications. Rachel leads thought leadership on longevity and her focus is on language - helping clients understand how they can communicate with more impact in this area.
@Rachellloyd78
George MacGinnis, Challenge Director, Healthy Ageing, UK Research and Innovation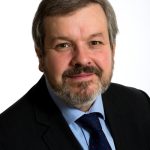 George MacGinnis leads the £98 million Healthy Ageing research and innovation challenge, part of the UK Government's Ageing Society Grand Challenge mission to ensure that people can enjoy at least 5 extra healthy, independent years of life by 2035, while narrowing the gap between the experience of the richest and poorest. He has a varied background in health and care innovation including recent work on the future capacity needs for a reformed health and social care system in the Republic of Ireland, a review of the impact on the NHS of Small Business Research Initiative in Healthcare, a landscape review of the MedTech sector for the Academic Health Science Networks and leading the user group for a global industry alliance to enable a consumer-friendly market for digital wellness and health products and services through standards and accreditation.
Ojay McDonald, Chief Executive, Association of Town and City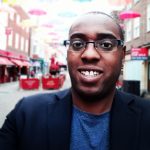 ​
Full biography to be uploaded shortly.
@Ojay
Paul McGarry, Head of GM Ageing Hub, Greater Manchester Combined Authority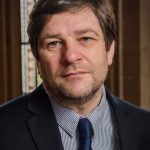 Since 2003, Paul has led multi-agency urban ageing partnerships, and in 2016 was appointed as the Head of the Greater Manchester Ageing Hub. Paul has had a number of journal articles on ageing published, and given presentations to high-profile events in the USA, Asian, Europe and Australia.
Paul has an MA in social gerontology and is an Honorary Research Fellow at the University of Manchester.  Paul has been a member of the World Health Organisation's Global Network of Ageing Friendly Cities Advisory Group, and the Scientific Steering Board for the joint Age-friendly Environments in Europe project.
Janine M. Matho, VP, Global Thought Leadership, Pearson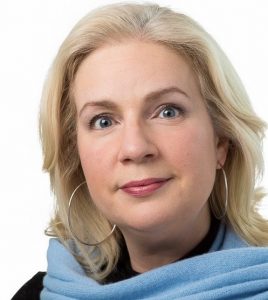 Janine Mathó is a leading author and speaker on the future of learning and education. She is passionate about helping people realise their talents and create meaning in their lives through learning. As the Vice President for Global Thought Leadership at Pearson, she plays an important dual role, fostering a culture of strategic, higher-level thinking internally, while sharing externally Pearson's deep expertise in learning and point of view on its future. She is responsible for driving major projects on the future of skills and work, and on lifelong learning – projects that ultimately impact the company's long-term strategy. 
Janine joined Pearson in 2016, bringing with her over twenty years of experience working across the education spectrum, including stints in schools, higher education, and adult learning. She has held multiple leadership roles within the company, as the Corporate Affairs head for Efficacy & Research, Global Product, and, most recently for the UK and Core Markets (Europe, North Africa, APAC), where she also led UK government relations. 
Prior to joining Pearson, Janine served as Chief of Policy & Practice at the Massachusetts Charter Public School Association. She spent ten years working at Harvard in a variety of roles, all focused on leveraging the incredible resources of the university to positively impact education nationally. 
Janine holds a master's degree in Education Leadership from American University and pursued her doctorate in Education Leadership from the University of Pennsylvania. An American expat with three grown children, she and her British husband have recently resettled in London, where they happily reside with their very large dog and cat.
Alistair McQueen, Head of Savings and Retirement, Aviva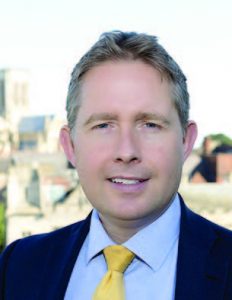 Alistair McQueen is Head of Savings and Retirement at Aviva plc. He is Aviva's lead spokesperson on all issues related to personal finances, savings and retirement. He is also a regular tweeter @HelloMcQueen.
Prof Sheila Peace, Emeritus Professor of Social Gerontology, Open University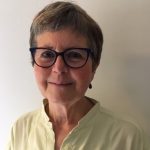 Prof Shelia Peace, Emeritus Professor of Social Gerontology at The Open University, is former President of the British Society of Gerontology, and widely published. With expertise in environment and ageing, her 40 years of research concerning quality of life and design across supportive and mainstream settings foregrounds the necessity for inclusive design.
@Peace3Sheila
Kerrigan Procter, CEO, Legal & General Capital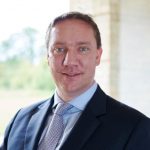 Kerrigan Procter is the CEO of Legal & General Capital (LGC) and a Legal & General Group Board director. Legal & General Capital is L&G's principal investment arm for the Group's shareholder assets. LGC specialises in three areas of investment, namely Future Cities, Housing and Venture Capital.
The housing business covers the full range of housebuilding activity in the UK including build-to-sell, build-to-rent, affordable housing, later living and an offsite house manufacturing business.
Previously Kerrigan was the CEO of Legal & General Retirement from 2013 to 2017. Kerrigan managed the retirement business that helps over one million customers achieve financial security in retirement and invests approximately £60bn of assets to back L&G's annuity promises to pensioners. Prior to that, he was Head of Solutions at Legal & General Investment Management from 2006 to 2012 where he was responsible for Liability Driven Investment and multi-asset funds for defined benefit and defined contribution pension schemes.
Prior to joining Legal & General, Kerrigan worked at RBS in the financial markets division where he held several roles including Head of Pensions Advisory, Head of Credit Risk Measurement and Director of Interest Rate Derivative Structuring.
Kerrigan started his career in 1994 with Ernst & Young Corporate Finance before moving to Mercer where he was both an investment consultant and responsible for asset-liability management for European clients.
Kerrigan is a Fellow of the Institute of Actuaries and has a PhD in number theory from King's College, London.
Annabel Scarfe MBE, ILC Trustee
Daniel Scharf, Proprietor, Pause for thought
Daniel Scharf is a Chartered Town Planner with over 40 years experience working in the public, private and voluntary sectors. He now works (pro bono) for groups engaged with promoting planning at thebioregional scale, forest gardening, carbon reduction, and community-led housing.  He teaches, writes and post on a blog about land use planning. As well as town planning he has higher degrees in Public History, and Environment and Society.  He has identified as an 'environmentalist' since before the Blueprint for Survival waspublished in 1972 and has recently joined Extinction Rebellion actions as a 'silver rebel' and become interested in Climate Justice.
Dr Mike Short CBE, Chief Scientific Adviser, Department of International Trade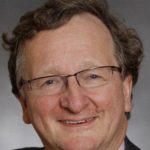 Dr Mike Short CBE , after 30 years in telecommunications with Telefonica, joined the Department for International Trade as the department's first chief scientific adviser in December 2017.
Mike leads the science and engineering profession in the department and ensures its policy is informed by the best science, engineering and technical advice. He advises on the technical aspects of future trade deals as DIT looks to create new arrangements following Brexit, and works with the UK's research, development and academic communities to boost scientific and engineering exports.
Mike has over 40 years' experience in electronics and telecommunications and served as vice president of Telefonica, the parent company of the O2 mobile phone network, for 17 years to December 2016. In this post, he managed the launch of 2G (GSM) and 3G mobile technologies in the UK, and led research and development for Telefonica Europe.
He is currently a visiting professor at the universities of Surrey, Coventry, Leeds, Lancaster and Salford, where in recent years he has led the development on collaborations in areas such as smart cities, digital healthcare, cybersecurity and driverless vehicles.
He was honoured with a CBE in 2012 for his services to the mobile industry.
Yvonne Sonsino, Innovation Leader, Mercer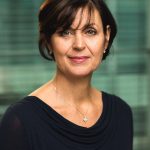 Yvonne rejoined Mercer in 2013, after six years out of the consulting industry working in senior HR roles in the Middle East and Europe. In her previous role in Mercer, Yvonne led the International Consulting Group in London, working with global companies on HR policy and programme design. Prior to that, there were a further fifteen years in the HR consulting industry. Her role at Mercer is Innovation Leader for the International region, leading design projects in the areas of Health, Wealth and Careers. At present, she is leading major global projects around flexible ways to source, manage, motivate and reskill future workforces, as well as co-leading Mercer's Next Age initiative focussed on longevity.
Yvonne recently Co-Chaired the UK Government Department for Work and Pensions Fuller Working Lives Business Strategy Group, working with employers to recruit, retain and retrain older workers. Her own first book, The New Rules of Living Longer, was published in November 2015, with a foreword from the UK Pensions Minister. She is also working on Mercer's answer to the Mid-Life MOT. Yvonne served as an Advisory Board member of Transform Ageing, has now been appointed to the Healthy Ageing Advisory Group working on the UK Government's Ageing Society Grand Challenge. She supports a number of other specialist bodies examining the demographic impact on workers, work and the workplace.
She is a Fellow of The Pensions Management Institute and a previous author of their International Diploma syllabus. Yvonne has Masters Degrees in Psychology and Business Research, and in her spare time holds both Trustee and Director roles in Creative Arts organisations.
@YvonneSonsino
Ben Stafford, Head of Public Affairs, Just Group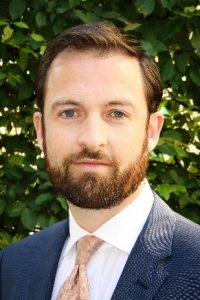 Ben Stafford is Head of Public Affairs at Just Group, one of the UK's leading providers of financial solutions for people in retirement. A policy specialist in pensions, retirement planning and ageing, Ben leads Just Group's policy and campaign activity which aims to help consumers achieve a better later life.
Ben has held a range of public affairs and policy roles in financial services, including for the communications agency Cicero Group and as a policy adviser for the Association of British Insurers, having originally started his career in journalism. Ben is a Member of the Chartered Institute of Public Relations and a Fellow of the Royal Society for the encouragement of Arts, Manufactures and Commerce.
Paul Teverson, Director of Communications, McCarthy & Stone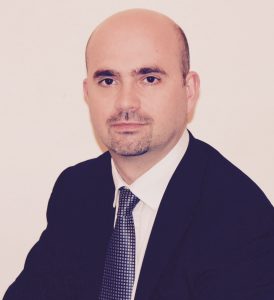 Paul joined McCarthy & Stone in 2011 having previously worked as an adviser to a senior MP and Government Minister in Parliament and provided communications support for a number of the UK housebuilders and national infrastructure companies. Paul was appointed to the Executive Committee in 2014 and is responsible for national, corporate and internal communications, and also supports the company's national public affairs programme.
Dr Susan Thomas, Lead Partner in healthcare team, EY
Dr Susan Thomas leads EY's health sector in the UK. Before moving into consulting, Susan trained as a geriatrician and practiced in both the UK and Australia. She spends much of her time working in organisations to put patients and citizens at the heart of their services, bringing her clinical experience to bear. She also leads the team's focus on technology-enabled healthcare – helping health systems drive innovation and improvements in how patients access health and care.
Prof Julia Twigg, Professor of Social Policy and Sociology, University of Kent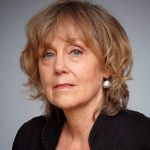 Julia Twigg is Professor of Social Policy and Sociology at the University of Kent, UK. She has written widely on the politics of age and embodiment. Recently she has focused on the role of dress in the cultural constitution of age, publishing Fashion and Age: Dress, the Body and Later Life. With Christine Buse she has also written on dementia and dress.
Helen Undy, Chief Executive, Money and Mental Health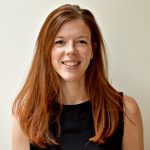 Helen is Chief Executive of the Money and Mental Health Policy Institute, the research charity set up by Martin Lewis to better understand and tackle the link between financial difficulty and mental health problems. Since its inception in 2016 the charity has become a leading voice on issues from debt to impulsive spending, mental health services, consumer protection and the potential for big data and open banking for vulnerable customers. Before becoming CEO, Helen led the charity's communications and influencing work, leading to changes in the financial services industry, in policy and in the health system.
Helen previously led Mind's policy and campaigns work on public mental health and social care as well as working for a number of different voluntary sector organisations and in Parliament.
@helen_undy
Luke Walmsley, Head of Customer Experience, EE
Full biography to be uploaded shortly.
Joyce Williams Banks MBE FCSP, blogger, aka Grandma Williams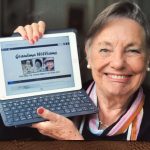 Joyce is a Yorkshire born Physiotherapist whose career took her to the Chair of the Chartered Society of Physiotherapy. She began blogging 3 years ago aged 80, campaigning to challenge the stereotypical image of old age as being unhelpful and wrong. Aiming to alert the media and the public to the 'Unthinking Ageism' of today her blogs highlight the positives and pleasures of being old. And with the advent of new bonus years: the creation of a longer active happy contributory period in our lives. One the markets and business have as yet to recognise. And one the next generation need to realise will be their own future - If they get it right!
@JoyceWilliams_
Wellcome Collection
183 Euston Road
London NW1 2BE
Wellcome Collection is located in the centre of London and within a few minutes' walk from Euston and Kings Cross mainline stations, and Euston Square and Warren Street underground stations. How to get to the Wellcome Collection
Thank you to our sponsors:
Sponsorship opportunities:
Each year we have a range of sponsorship, advertising and promotional opportunities to suit your organisation's objectives and budget. Our team are dedicated to understanding your requirements and will help to put together a bespoke package to suit your budget.
Please contact Lyndsey Gorely on 0207 340 0440 or lyndseygorely@ilcuk.org.uk for more information.
Previous sponsors include:
Drink Wise Age Well, Partnership, Gen Re, Partnership for Change, FirstPort and the Centre for Ageing Better.