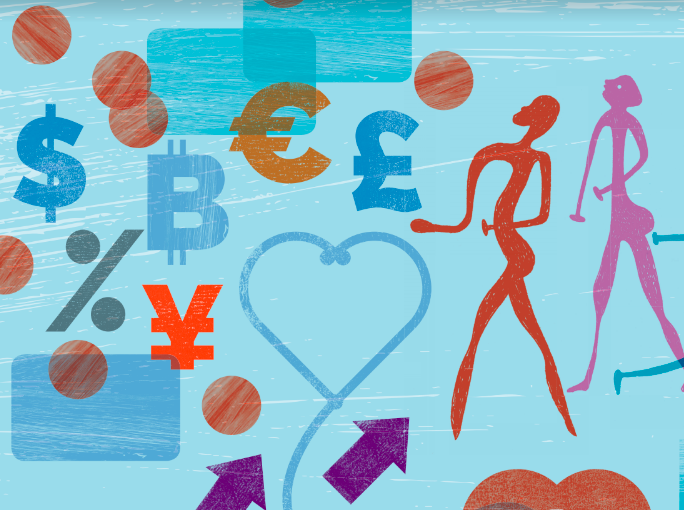 Future of Ageing 2019
Date:
Thursday, 5 December 2019
Time: 
9.30am – 5.30pm followed by a short drinks reception
Location: 
Wellcome Collection
Future of Ageing 2019: Maximising the longevity dividend
Longevity: It's everyone's business
Our ageing world is often painted as an inevitable economic cost. And the reality is, our economy faces major challenges if we fail to deliver the potential economic return from longer lives.
Economic growth will be hit hard if we don't find a way to better understand spending by older people. And a failure to better engage older workers and improve productivity will lead to our economy struggling for the skills it needs.
Our ageing society could, however, offer a significant boost to UK PLC. But to deliver the potential, the UK must have an ambitious agenda for longevity, with business playing a key part.
There is undoubtedly a lot going on.
Companies are innovating with products and with new approaches to marketing to the older consumer
In the UK, the Industrial Strategy recognises the need for innovation to improve productivity and respond to demographic change.
Demographic funds have emerged
Companies are piloting new ways of supporting people to stay in the workforce longer
ILC believes we need fresh thinking if we are to maximise the longevity dividend. Through Future of Ageing 2019, we will seek to reshape the debate about how business, the voluntary sector and Government can work together to deliver the economic potential of an ageing world.
This isn't, however, another conference where you will be told the answers are simple. We will go beyond wishful thinking that simply better "marketing" or "inclusive design" alone will solve the problems. And this isn't a conference aimed exclusively at business. Its focussed rather on the future role for business and how can they work with Government and society as a whole to help ensure that we all benefit from maximising the longevity dividend.
Through the conference we will explore:
How can the longevity dividend be maximised?
Which industries and companies understand the opportunity of ageing and have got to grips with the problems?
What is the role for national and local government?
Why should I attend?
This conference will:
help you understand the economic opportunity of longevity in the UK and across the world,
connect you to companies, charities and academics who are already engaging with older consumers and who know what works,
identify good practice in the UK and across the world,
help you navigate through the maze of initiatives focussed on older consumers,
develop partnerships to deliver action to help realise the longevity dividend,
clarify the role for national and local government.
Agenda
Please note that this agenda is subject to change.
9.00am

Registration

9.30am

Welcome

The economic opportunity of ageing

9.35am

Keynote: Maximising the economic opportunity of ageing

9.50am

Keynote: The Opportunity of the High Street

How can older people save the high street?

10.10am

Workshop: The Opportunity of Work

Building a better working world to deliver a longevity dividend

Workshop: The Export Opportunity

The global opportunity of ageing

Workshop: The Opportunity of Health

Health on the high street

Workshop: The Opportunity of Consumption

Spending the kid's inheritance

Workshop: The Opportunity of Housing and Care

The great housing and care economy

11.10am

Mid-morning break

11.30am

Fireside chat: The Investment Opportunity

Can longevity deliver the next unicorn?

12.40pm

Lunch

Maximising the longevity dividend

1.40pm

Keynote: Delivering a longevity dividend by tackling Ageism

1.55pm

Debate: Can education help us unlock the longevity dividend?

2.45pm

Open call slot

2.55pm

Workshop: Delivering a longevity dividend by communicating better

Language and marketing

Workshop: Delivering a longevity dividend by transforming the high street

How can the high street of the future adapt to more older people?

Workshop: Delivering a longevity dividend by protecting vulnerable consumers

From sludge to nudge; tackling vulnerability challenges

Workshop: Delivering a longevity dividend by focussing on the essentials

The essentials and the unmentionables

Workshop: Delivering a longevity dividend through fashion

Why doesn't fashion care about older consumers?

3.55

Mid-afternoon break

4.15

Closing presentation (TBC)

5.05

Closing presentation (TBC)

5.20pm

Close

5.30pm

Networking reception

7.30pm

End
Confirmed speakers include:
Ashton Applewhite, writer and activist, author of This Chair Rocks: A Manifesto to end Ageism. Watch her TEC talk here.
George MacGinnis, Healthy Ageing Challenge Director, UK Research and Innovation
Mike Short, Chief Scientific Adviser, Department of International Trade
Helena Herklots, Older People's Commissioner for Wales
Professor Andrew Scott, professor at London Business School
Steve Groves, Chair, Key Retirement
Andy Briggs
Professor Sheila Peace, Professor at the Open University
Jeremy Hughes, CEO, Alzheimer's Society
Sir Hector Sants, Chair, The Money and Pensions Service
Kerrigan Procter, CEO of Legal & General Capital
Tricia Cusden, CEO of Looking Fabulous Forever, a make-up range for older women. Read her blog here.
John Tonkiss, Chief Executive, McCarthy & Stone
Martin Coppack, Director, Fair By Design
Jim Mellon, entrepreneur, Burnbrae, author of Wake Up! Survive and Prosper in the Coming Economic Turmoil
Paul McGarry, Head of Greater Manchester Ageing Hub, GMCA
Professor Julia Twigg, Professor at the University of Kent
John Evans, Head of Health, Knight Frank
Joyce Williams Banks MBE, blogger, aka Grandma Williams. Read her blog here.
Rachel Lloyd, Director, Message House
Wellcome Collection
183 Euston Road
London NW1 2BE
Wellcome Collection is located in the centre of London and within a few minutes' walk from Euston and Kings Cross mainline stations, and Euston Square and Warren Street underground stations. How to get to the Wellcome Collection
On the Day
Plenary sessions will be held in the Henry Wellcome Auditorium,
Refreshments will be served in the Williams Lounge,
Workshops will be held in the Franks, Steel and Burroughs rooms, and in the Henry Wellcome Auditorium,
We will have a Press room available for interviews.
How to get around the building
Accessibility
Wellcome Collection has step free access to all conference rooms along with a hearing loop system. ILC will also arrange for speech to text support on the day.
We are delighted to announce our first conference sponsor. Thank you to:
Sponsorship opportunities
Each year we have a range of sponsorship, advertising and promotional opportunities to suit your organisation's objectives and budget. Our team are dedicated to understanding your requirements and will help to put together a bespoke package to suit your budget.
Please contact Lyndsey Gorely on 0207 340 0440 or lyndseygorely@ilcuk.org.uk for more information.
Previous sponsors include:
Drink Wise Age Well, Partnership, Gen Re, Partnership for Change, FirstPort and the Centre for Ageing Better.
Previous supporters include:
Pfizer and Eli Lilly
Future of Ageing 2019 tickets
Buy your Future of Ageing 2019 tickets here
Early bird tickets:
Available until mid-September:
Charity rate (incl. NFP, University, Individual, Public Sector) – £175 + vat
Corporate rate – £299 + vat
PhD rate – £130 + vat
Full rate tickets:
From mid-September
Charity rate (incl. NFP, University, Individual, Public Sector) – £250 + vat
Corporate rate – £359 + vat
PhD rate – £130 + vat
Members of the ILC Partners Programme are eligible for 30% discount on tickets. Please contact us at events@ilcuk.org.uk for a Partners Programme discount code.
Terms & Conditions
These terms together with any other terms that are referred to in them are the agreement between ILC-UK Services Ltd (a wholly owned subsidiary of the International Longevity Centre – UK) ("We" "Our" "Us") and you, the person that has booked to attend the event or occasion ("You" "Your"). This agreement applies to your booking and attendance of the event.
The terms of the venue and the terms of other applicable third parties may also apply to you.
You agree that you will behave (i) in accordance with our and any other relevant party's (such as the venue) reasonable requests and instructions and (ii) appropriately, lawfully and not in a disproportionately disruptive or antisocial manner.
Where we deem that it is necessary to do so we may at our discretion change the format, content, programme, speakers or venue. Should we do this we will endeavour to notify you.
If any such change results in a material disadvantage to you such as it being a material change to the core purpose or content or venue of the event we will inform you as soon as reasonably possible and you may at your discretion attend the event in its changed form or cancel your booking and receive a refund of any monies paid, less a £50 administrative fee.
We may have to suspend or cancel the event if we experience an emergency or circumstances that are beyond our reasonable control. You may cancel your booking under such circumstances. If we cancel the event due to an emergency or circumstances outside of our control we will provide a full refund of any monies paid, however, we are unable to cover consequential losses. The maximum refund that you will receive is limited to the exact fee that we charged you.
If we fail to comply with this agreement, we are responsible for loss or damage that you suffer that is a foreseeable result of our breach of the agreement or our negligence. Loss or damage is foreseeable if they were an obvious consequence of our breach or if they were contemplated by you and us at the time we entered into this agreement.
You shall be responsible for any loss or damage to any of your property unless we have caused any such loss or damage.
Your booking is not transferable to any other person unless you give ILC written notice at least five working days before the event takes place.
Payments and cancellations
You or your organisation must pay ILC-UK Services Ltd the full price for the booking at the time of booking or on receipt of our invoice or otherwise in accordance with our payment instructions.
A receipt for payment will be issued on your request. Unless we have stated otherwise the fee is inclusive of those refreshments and written materials provided in connection with the event that we are responsible for providing.
Unless otherwise indicated prices expressed exclude VAT.
Payment must be received by us in cleared funds at least three working days before the date of the event.
You may cancel your attendance at any time before the event and we will issue a refund in accordance with the below cancellation conditions:
• All cancellations are subject to a £50 administrative fee which will be deducted from the refunded amount.
• Cancellations made within 14 days of the event – 50% of the ticket cost will be retained by ILC-Services Ltd.
• Cancellations made within 7 days of the event – non-refundable.
GDPR
Where you have indicated you are happy for us to do so, your personal details will be securely retained by ILC. These details will be used to keep you up to date with news related to the ILC. Your details will not be shared with third parties.
Please refer to our Data Protection Notice for more information.
Our Future of Ageing conferences have been growing each year with the 2018 Conference seeing over 40 speakers including Åse Michaelsen (Minister for the Elderly and Public Health, Norway), Michael Kreft von Byern (Europa Park), Ashwin Kumar (Chief Economist, JRF), Caroline Waters (Deputy Chair, EHRC) and Marie Le Conte (Freelance journalist), and with a focus on a variety of important issues:
The Future of Poverty
How will data drive the scientific and innovation agenda for ageing?
Will the robots steal our jobs?
How can we engage young people in politics/society in an ageing world?
What is the best way of paying for ageing?
How can we best prevent ill health in old age?
Should we play more in old age?
Is the social care green paper good for the future of housing and care?
Should we automate financial advice?
We held a Menopause Café during one workshop session
The full agenda from our 2018 conference can be found here:
2018 Future of Ageing conference
In 2017, we heard from Dr Pol Vandenbroucke (Vice President Medical Strategy, Pfizer), John McTernan (Senior Vice President, PSB & Former Political Secretary to Tony Blair), Dr Eileen Burns (President, British Geriatrics Society) and Dr Anna Dixon (Chief Executive, Centre for Ageing Better).
The full agenda from our 2017 conference can be found here:
2017 Future of Ageing conference