The Future of Ageing 2017: Transforming Tomorrow Today
Nov 29, 2017 | EVENT
Time for Transformation, a new 'normal' – where society has aligned and adapted to the fact we are living longer.
The world is going through turbulent times. But one thing is certain – it is getting older.
ILC-UK has been active for 16 years and have witnessed some significant change over this time. Yet progress has been far too slow and we are still talking about issues which should have been solved 10 years ago.
This conference aimed to reinvigorate those of us already convinced of the importance of ageing. But to achieve the transformation we need must reach beyond the usual suspects. We need businesses, entrepreneurs, people managers, and marketing professionals to work with the charity sector and policy makers and politicians to deliver change. And we need to help provide the evidence to make the case for action.
Our third conference seeked to kick-start that transformation. It wasn't a run of the mill "ageing" conference. It was different. We challenged and energised delegates. We want the conference to lead to change.
If we are to make the most of the opportunity of age we need to engage businesses and community leaders to act.
We want everyone to come away learning something new and with a plan to act. We will set the groundwork to inspire and support government, business and voluntary organisations to better prepare, adapt and prosper in a longer-lived society. The conference will reach new businesses and other stakeholders.
Delegates disagree with some of what our presenters had to say. That's fine, the Future of Ageing Conferences are a place to have these honest debates.
The Future of Ageing Conference:
was brave enough to have the honest conversations we need to have
convened experts and innovators
challenged our own prejudices and yours
debated some of the big issues
avoided stereotyping. We didn't let people generalise about older or younger people or even about cohorts. Saying "The baby boomers X" will be banned
debated the evidence rather than presented it
avoided "the ageing Cliché"
tried and caused mischief and had some fun
invited unexpected contributors to talk about the big and familiar issues
challenged every speaker
Insisted speakers focus on the transforming tomorrow today.
But we didn't…
repeat what people already know. Before the conference delegates will get a short factpack setting out the evidence
allow presenters to show us showing population pyramids (we all know we are ageing)
pretend that ageing is always good and that old age is always the best time of our lives. Too many older people spend too much of their time alone, in poor health, with only the TV for company
let people say "The fact we are living longer is a good thing". It doesn't need to be said. And it undermines the fact that for too many people today, old age isn't a good or happy time
try to sex up ageing or pretend there are simple solutions
let anyone use imagery of older people's hands in their presentation. And we won't have any smiling studio shots of older people on the beach.
ILC-UK Future of Ageing Agenda by on Scribd
TICKET TYPES
Corporate Rate
£235+VAT (Early Bird Rate, valid until the 31st August 2017)
£299+VAT (Full Rate, from the 1st September 2017)
Charity/ Not for Profit/ Uni /Individuals Rate
£155+VAT (Early Bird Rate, valid until the 31st August 2017)
£210+VAT (Full Rate, from the 1st September 2017)
PhD Students
£110+VAT (no further discount applicable)
If you are a member of the ILC-UK Partners Programme, please contact us at events@ilcuk.org.uk for a Partners Programme Discount Code.
CANCELLATIONS AND BOOKING AMENDMENTS
There is a £50 non-refundable charge on all bookings.
Cancellations within 14 days of the conference will be charged 50% of the purchased cost.
Cancellations within 7 days of the conference are non-refundable.
If you wish to transfer your ticket to a colleague, please contact us at events@ilcuk.org.uk.
SPONSORSHIP OPPORTUNITIES
We have a range of sponsorship, advertising and promotional opportunities to suit your company's objectives and budget. Our team are dedicated to understanding your aims and will help to put together a bespoke package to suit your needs.
Please contact Fabiana Bertin or Dave Eaton on 0207 340 0440 or events@ilcuk.org.uk for more information.
We are grateful to McCarthy & Stone and EY for their sponsorship of this conference.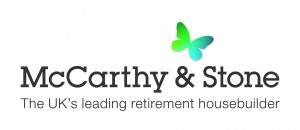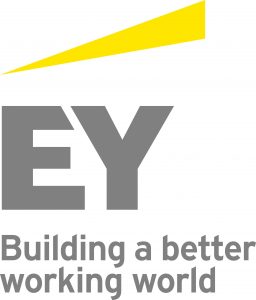 Conference supported by:
Speech to text services, kindly donated by Action on Hearing Loss:
Presentation slides from the day