Health equals wealth: The global longevity dividend
Publication Date: 12 October 2020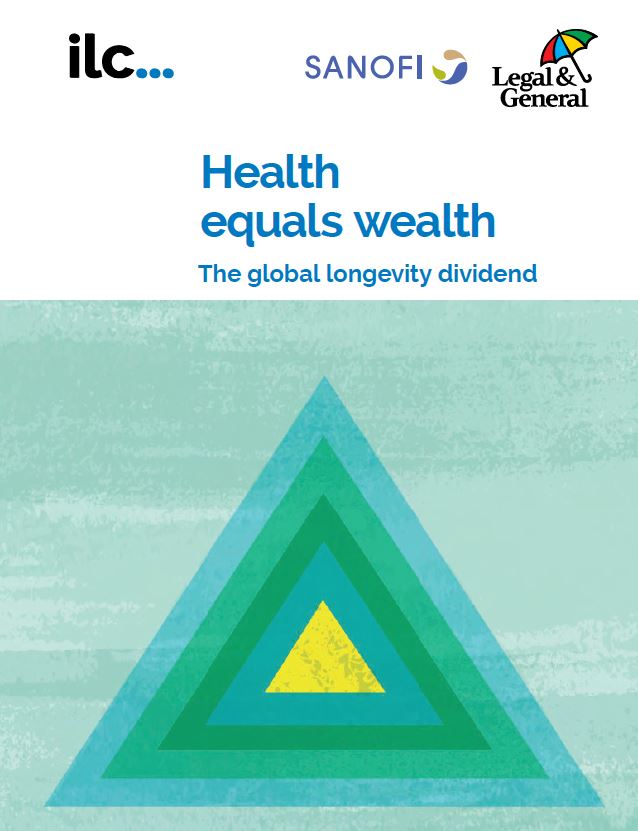 We've become accustomed to our ageing population being presented as a bad thing. Policy makers are so fixated on the direct costs of ageing that they fail to notice the significant and growing contributions that older people make.
This prevents them from fully realising the social and economic potential of older people – and from appreciating the potential longevity dividend.
We can't ignore the challenges for the public purse and the wider economy – but realising the opportunities of ageing can help address these. We can maximise the opportunities for older people to work, earn, and spend, and to volunteer and care for loved ones.
Older people's social and economic impact is already significant:
In 2014, workers aged 50 and over earned every third dollar in the G20 economy. By 2035, older workers are projected to generate nearly 40% of all earnings across the G20.
In 2015, spending by older households in the G20 averaged 22% of GDP, amounting to almost USD 10 trillion, more than the combined GDP of Japan, Australia, Canada and Brazil.
The average unpaid contributions of older people across the EU and Turkey could be worth as much as 1.4% of GDP. That's more than what these countries spend on defence.
But there's potential to increase this further. This is because some of the barriers to contribution that they face are avoidable – with the most important being poor health.
In countries that spend more in health, older people work, volunteer and spend more.
People who report being in good rather than poor health are over four times more likely to be in work between the ages of 50 and 65, and over 10 times more likely between 65 and 74.
Increasing preventative health spend by just 0.1% can unlock a 9% increase in annual spending by people aged 60+ and an additional 10 hours of volunteering.
We call for an Ageing Society New Deal that sees Governments better supporting older people to work, spend, care and volunteer, most notably by investing more in preventative health.
An independent ILC report, produced with the support of Sanofi and Legal & General, an ILC Partner.
Authors: Sophia Dimitriadis and Patrick Swain