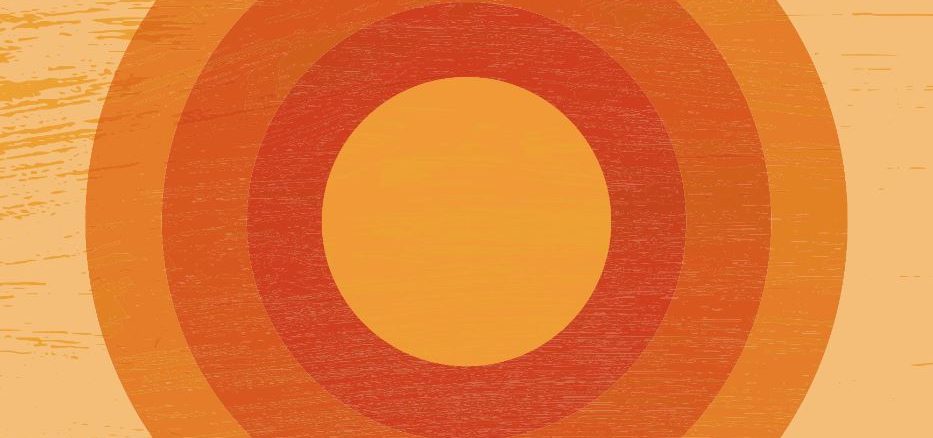 Prevention in an ageing world
Programme 2019/2020
About the programme
Across the globe, societies are getting older. People are living longer. And there is a growing shift towards encouraging longer working lives.
As countries age, it will be important to support people to live healthier lives for longer. By doing so we can not only improve wellbeing and enable people to remain active, but can also reduce dependency, bringing down the burdens on health systems.
There is already a consensus that preventing disease and limiting long-term impairment and the compounding impact of multiple diseases are both good for our health and will play an important role in supporting the economic sustainability of health systems. But translating that consensus into sustained action can be challenging.
To explore the role of prevention in an ageing world, ILC is launching an international programme of work to:
Influence and shape the discourse around prevention to

promote preventative measures across the life course.

Examine the health and economic burden of a number of

communicable and non-communicable diseases, in which there

is potential for preventative interventions right across the life

course.

Focus on countries in the high and high-middle sociodemographic

index in order to understand the potential for

action.

D

raw together examples of effective preventative interventions

and activities among adults in mid and later life and evidence

the value of a range of primary, secondary and tertiary

preventative interventions.
Over the coming year, we will be conducting research and engaging with stakeholders across the globe to reshape the discourse around prevention.
Prevention in an ageing world launch reception
Date: Tuesday 21 May 2019
Time: 3.30 to 5.30pm
Location: The Room Henry Dunant, International Museum of the Red Cross and Red Crescent, Avenue de la Paix 17, 1202 Genève
The launch reception, kindly hosted by cross-bench peer Baroness Greengross, will provide an opportunity to hear more about the project from our researchers, as well as network with key global stakeholders across policy, industry and the third sector. During the reception, you will also have an opportunity to feed into our project plans offering your expertise around how public policy needs to respond to the challenges and opportunities of ageing.
Speakers:
Baroness Sally Greengross, Chief Executive, ILC
Dr Naoko Yamamoto, Assistant Director-General for Healthier Populations, WHO
Dr Svetlana Akselrod, Assistant Director-General for Noncommunicable Diseases and Mental Health, WHO
Ann Keeling, Chair, Age International
To register and find out more about the event, please click here.
News
Check here for upcoming news of the Prevention in an ageing world project.
Materials
To find out more about "Prevention in an ageing world" and our initial research findings, please read our leaflet here.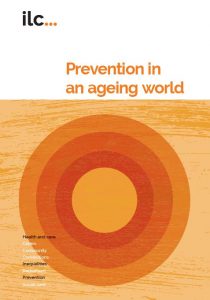 Can you help?
We will be meeting people across the world, including key experts, opinion formers and decision makers to discuss the emerging findings from our work and to develop recommendations.
We want to hear from you if you:
Know of effective preventative interventions by health systems targeted at people aged 50+ which need to be brought to the attention of policy makers

Would like to work with us to make the case for preventative interventions across the life course

Have carried out research in this area which you'd like to share with us

Would like to be kept up to date with our work, including future events.
Share your examples and wider ideas on prevention in an ageing world with us by emailing at: prevention@ilcuk.org.uk.