Lost time: Productivity and the flu
Publication Date: 20 December 2019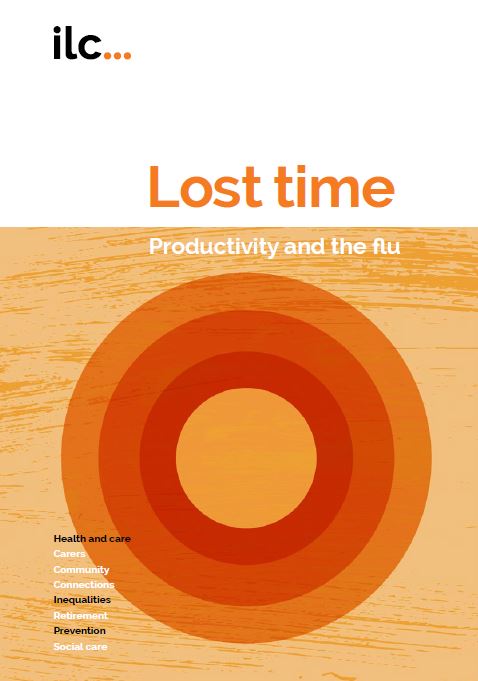 As part of our Prevention in an ageing world programme, we have been investigating the scale and future trends of selected non-communicable and communicable diseases (cardiovascular disease, type 2 diabetes, lung cancer, HIV and influenza) among people aged 50 and over.
In this report we explore, in more detail, the case for action to prevent influenza (flu) among older people.
We have conservatively estimated that among people aged 50 and over in better off countries:
Up to 91 million people get flu each year.
And among those aged 50-64:
Flu cost around 159 million working days in 2018.
The economic impact of flu in lost productivity is equivalent to USD 39 billion.
However, despite the very clear potential for economic and social benefits from preventing flu, and the strong evidence of the efficacy of vaccinations, these remain underutilised in many better off countries, with use even declining in some countries.
In an ageing world, and where comorbidities expose more people to the impact of flu, prioritising prevention across the life course is essential.
We need to ensure that the policy environment supports preventative interventions and creates consistent messaging around the need for, and value of, flu vaccination.
We also need to encourage innovation to support flu vaccination uptake, including to find new delivery mechanisms and more effective ways to promote the importance of flu vaccination to people across their life courses.
And we should recognise that flu is the tip of the iceberg in terms of vaccine-preventable conditions, with vaccinations for other diseases such as shingles and pneumococcal diseases also available.