ILC-UK and Just Group announce shortlisted entries for Innovating for Ageing competition
Date: 18 October 2018
Oct 18, 2018 | NEWS
The International Longevity Centre UK and Just Group have announced the shortlisted entrants of the Innovating for Ageing competition, which aims to identify solutions to address the challenges faced by vulnerable consumers in later life.
77 submissions were entered into the competition over the summer which have been narrowed down by the project's Advisory Board to 12 shortlisted entries. The 12 shortlisted entries – revealed publicly today for the first time – were invited to pitch their solutions to an independent, expert judging panel in London yesterday. Judges will now select finalists who will be entered into the Innovating for Ageing Awards Ceremony in early 2019. The selected finalists will be competing for a share of £10,000 in cash prizes and specialist business support to help develop their proposition.
Innovating for Ageing was established by ILC-UK and Just Group in January 2018 to identify innovative solutions to the most common, intractable causes of vulnerability among older consumers. The 12 shortlisted entries respond to specific problems identified by experts as common causes of vulnerability and are listed below.
Behavioural Insights Team
Chatty Cafe Scheme
Digital Care Planning
Echo
Ferret Information Systems
Fuss Free Phones
MorganAsh
MyCareMatters
MySense
Society of Later Life Advisers (SOLLA)
Toucan
Walk With Path
David Sinclair, Director of ILC-UK, said: "Innovating for Ageing was set up to ensure the best new ideas are applied to problems known to have the worst impact on vulnerable older people. The response has been superb, as has been the quality of submissions received.
"Narrowing the 77 entries down to a shortlist of just 12 has been very difficult and we are hopeful that the finalists' ideas will bring real benefits for people who find themselves in a range of difficult circumstances in later life. Our expectations are high based on the submissions received so far and after hearing the candidates bring their ideas to life in their pitches."
Stephen Lowe, Group Communications Director at Just Group, added: "Throughout the project I have been consistently impressed by the insightfulness and passion that institutions, charities and individuals have applied to our challenge – to make life easier and simpler for vulnerable people in society.
"There is clearly lots that can be done to make life easier, safer and more enjoyable for vulnerable consumers, and we want to demonstrate this through Innovating for Ageing. It's a tremendously strong shortlist and the judges have some difficult decisions to make in picking the final candidates to present their solutions at the Awards Ceremony in 2019."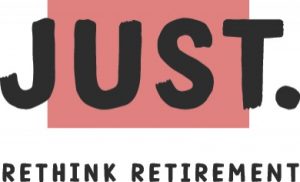 About Innovating for Ageing
Innovating for Ageing was launched by Just Group, with the support of the International Longevity Centre (ILC-UK), in January 2018.
The project aims to identify solutions to the growing problem of vulnerability in later life by bringing together experts, innovators and groups who work to support vulnerable consumers. Its objective is to identify and support the development of products and services that will address the challenges faced by ageing consumers at risk of vulnerability due to physical disability, illness, dementia or financial exclusion.
Innovating for Ageing responds to the increasing scrutiny by the Financial Conduct Authority of how financial services companies are addressing vulnerability. It has argued the market "is not serving many consumers in vulnerable circumstances consistently or well" and that "customers in vulnerable circumstances are being let down".
The project is looking across all sectors – not just financial services – to improve every aspect of vulnerable customers' experiences of the products and services they encounter when dealing with businesses and organisations.
The shortlisted entries
The Behavioural Insights Team – A social purpose company whose mission is to apply ideas from the behavioural sciences to real world settings. NETWORKY for Ageing aims to connect the elderly through a low-cost and accessible buddying platform that makes use of existing technologies (SMS, landlines, internet) to combat social isolation within the elderly population.
The Chatty Cafe Scheme – A scheme encouraging cafes to have a 'Chatter & Natter' table so that customers who want to engage with other customers can do so. The scheme aims to reduce loneliness and get people talking.
Digital Care Planning – The first spin-out company from the Helix Centre, Digital Care Planning aims to use AI-enable voice technology to help individuals and families take an active role in planning and managing their care.
Echo – Echo is an app that lets users (either patients or carers) to order NHS prescriptions and get medication delivered to the door with smart reminders to inform users when to take their medication and when they are soon to run out.
Ferret Information Systems – Ferret aims to solve the problem of take-up of means-tested benefits among the elderly by developing a system that gives advance information about benefits entitlement and evolves over time as circumstances change.
Fuss Free Phones – A mobile phone network for the elderly and those with disabilities with telephonists to help customers make calls, send text and search for information on the internet, while protecting customers from spam, scams and nuisance calls.
Morgan Ash – A model of assessing vulnerable customers in a similar way to consumers can get a credit score, so companies can measure the extent of vulnerability among its customers and therefore improve the service they provide to these people.
My Care Matters – A social enterprise established to create an online tool that collects and shares a person's non-medical needs and preferences so they can receive dignified and tailored care when they are no longer able to engage in these conversations.
MySense – Digital health monitoring and alerting analytics platform that ingests data from a number of fixed and wearable Smart devices to understand when there is a decline in an individual's wellbeing.
The Society of Later Life Advisers (SOLLA) – SOLLA is creating a computer-based training programme that assists financial advisers in identifying vulnerability, understanding its impact and developing their advice practices accordingly.
Toucan – An app that lets its users share their bank balance status with a trusted friend or carer using a simple traffic light system that protects against financial abuse.
Walk With Path – Fighting against diminishing mobility and falls, Walk With Path makes mobility aids for those with neurological conditions such as Parkinson's. The solutions are user-centred, hands free and intuitive to use.
The judging panel
Janet Morrison (Chief Executive Officer, Independent Age)
Alasdair Greig (Director, Northstar Ventures)
Stephen Bloch (Mentor, Innovation Warehouse)
Lindsay Cook (Journalist/Money Mentor, Financial Times)
James Morgon (Managing Director Europe, Milken Institute)
Hamish Graham (Healthcare Innovation Manager, Pfizer UK)
George Lusty (Senior Director of Consumer Protection, Competition and Markets Authority)
Jeremy Myerson (Helen Hamlyn Professor of Design, Royal College of Art)
Tim Davies (Director, Co-Op Ventures)
Jo Gajtkowska (Head of Social Innovation, Design Council)