Maximising the opportunity of longevity: prevention, later living communities and more
Date: 28 October 2019
By: Kerrigan Procter
Our society is ageing. And fast. Rising longevity means that the number of over 85s living in the UK is set to double by 2041 and treble by 2066 – by when there will be a further 8.6 million residents over the age of 65 (ONS 2018). Longevity is an incredible gift to modern day society. Yet for many it is feared both at a macro-economic level and societal level. The UK remains underprepared to support its ageing demographic across a number of key metrics, including housing, care and pensions. And too many of these extra years are being spent in poor health, isolation or financial worry. How can we get our society to live their best lives, no matter where they fall on the ageing spectrum? What secrets can we learn from other nations and what are the major policy, resourcing and mind-set shifts that we need to make in order to not only support our longevity needs but to turn them into a huge opportunity that we can celebrate and maximise?
The financial burdens that an ageing society places on the UK's finite health and social care resources are well versed. At present two fifths of the NHS budget is spent on over 65s. Age UK figures show that there has been a 72% increase in the number of older people with unmet needs since 2010, with 1.4 million now not receiving all of the care and support they need. An ageing population has also substantially contributed to the rising number of new cancer cases and other long term chronic conditions. In 2012 around 56% of all new cancers in Europe were diagnosed in adults over 65 and this number is expected to increase to around 65% in 2035. As the burden of diseases rises, an expansion of medical knowledge and treatment options are expected to drive R&D into novel therapies and biopharma products, already supported by a growing global talent base. But to fully maximise the opportunities that stem from longevity, we not only need to turn our focus from lifespan to healthspan, but from treatment to prevention.
Given the true Holy Grail is extending our disability-free life expectancy and adding life to our years not just years to our life, beyond biomedical breakthroughs, I believe the next frontier will be about education and lifestyle. A number of important studies have shown that living a healthy, active life with a balanced diet may significantly reduce or delay our risk of dementia, cancer, type 2 diabetes, obesity, stroke and heart disease. Even small increases in activity, such as gentle gardening, might help stave off health problems in older adults, a Norwegian study released earlier this year suggests. Boasting the highest life expectancy in the world, Japan attributes its longevity in part to a healthy diet, based namely around fish, rice and vegetables, and a culture engaged in physical activity, such as gymnastics, running and cycling, well into old age. Governments can assist by implementing policies that enable and empower people to move more as part of their daily routines. This can be anything from creating additional car-free cycle zones and cycle-based tax incentives, to sugar, tobacco and alcohol taxes.
Beyond this, we need policy that supports lifestyle-focused retirement housing. The benefits of supplying new, age-appropriate housing are staggering. Houses provide more than just shelter; they have a demonstrable impact on quality of life. Internationally, we have seen countless examples of how active, community-focused living can change people's lives. Yet in the UK, only 1% of over-60s live in retirement housing and only 7,000 retirement units are currently delivered each year, which accounts for 0.2% of the existing demand. The UK also has one of the oldest housing stocks in Europe and our older demographics are concentrated in this oldest stock. The sad reality is that 49% of accidental deaths in over-65s are caused by falls in their own home, whilst 1.3 million people over 55 live in homes with at least one serious threat to health and safety according to the Centre for Ageing Better.
Part of the problem is that the UK is the only major Western country not to have explicit legislation in place to cater for the retirement housing market. Instead, it relies on legislation that was designed at a time when this type of market didn't exist. Changes now need to be made to planning treatments, such as the introduction of a specific planning status, as well as to the NPPF and either the introduction of fiscal incentives for downsizing or the removal of market barriers such as Stamp Duty. Any such legislation would help drive up standards across the sector, provide a level playing field for providers and turbo-charge the production of units in the sector. Experience from other countries demonstrates it also supports the efficient use of the existing housing stock.
Despite this, institutions are already playing an important role in professionalising the offer and innovating. For instance, later living communities make a real contribution to local NHS services by helping to reduce visits to GPs and providing a safe and caring environment for older people to return home to from hospital, therefore releasing NHS beds to those with more acute needs. Beyond the obvious design and care benefits, these communities can also tackle issues of loneliness and isolation – a debilitating and unexpected reality affecting around 1.2 million older people in the UK. The number of older people living alone is forecast to increase to 11 million by 2040, including 1.9 million people over the age of 85. Research shows that loneliness and weak social connections are associated with a reduction in lifespan similar to that caused by smoking 15 cigarettes a day and even greater than that associated with obesity.
An investment in later living communities is therefore a terrific example of a short virtuous circle of investing the money backing our pension promises into retirement communities and positively changing the way we age as a society. Through these state-of-the-art service based communities we can redefine the way we age. Legal & General's later living villages have centenarian residents that visit the gym every day and are physically on par with a person in their 80s.
As incubators of reinventing retirement and fuelling social interaction – these communities might also form part of the answer to extending our working lives and economic productivity. In the not-so-distant future, there will be as many people over 50 as under, and government-set retirement ages will keep climbing. But just as workplaces will be under pressure to create more flexible environments that retain their talent into an older age, just as they have been to keep women in the workplace through child-raising years, so these communities could be home to a gig economy of knowledge sharing. And keeping all the wisdom and experience that is locked up in the older community engaged in business is not the only way in which these communities can be a competitive advantage to a society – they may also be part of the solution in freeing up relatives from the informal caring responsibilities that force them to exit the workforce themselves.
Increased longevity represents the biggest challenge and opportunity of the 21stcentury. It is now time to change mindsets and policy in order to leverage it as rocket fuel for growth, seeing age as a productive engine room rather than a liability.
At Future of Ageing 2019, Kerrigan will be speaking about the investment opportunity of longevity. Find out more at: http://futureofageing.org.uk.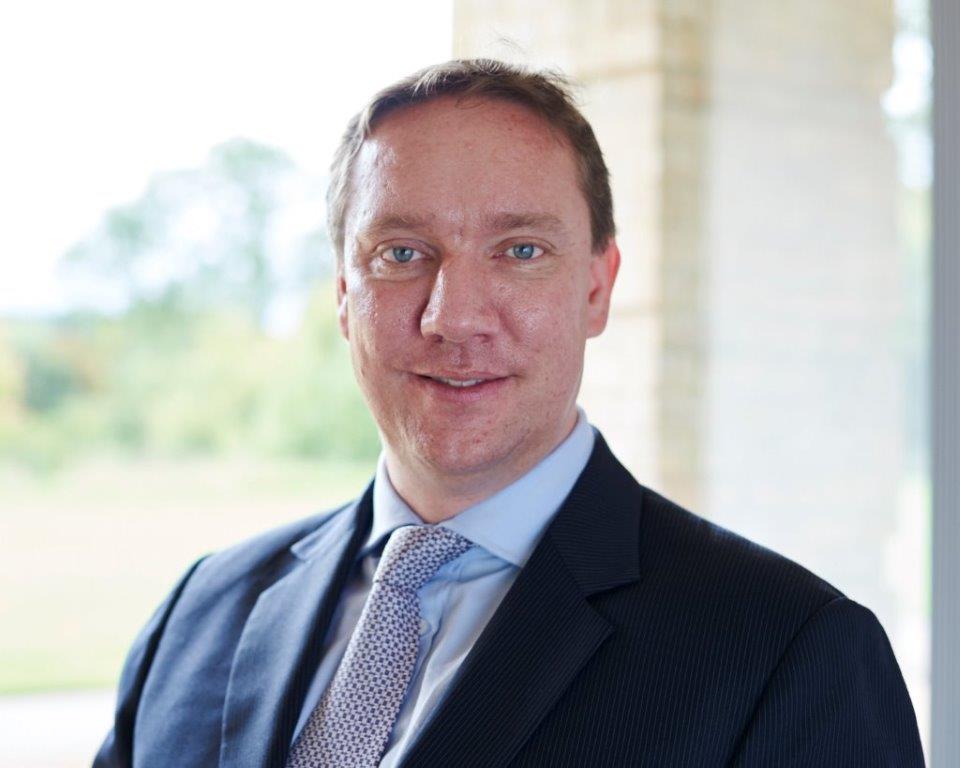 Kerrigan Procter
CEO, Legal & General Capital
Kerrigan Procter is the CEO of Legal & General Capital (LGC) and a Legal & General Group Board director.  Legal & General Capital is L&G's principal investment arm for the Group's shareholder assets. LGC specialises in three areas of investment, namely Future Cities, Housing and Venture Capital.
The housing business covers the full range of housebuilding activity in the UK including build-to-sell, build-to-rent, affordable housing, later living and an offsite house manufacturing business.