Our Partners Programme
Longevity will change the way our society functions in the future. Our partners are helping us to shape and influence policy and practice across business, government and the third sector.
Membership of our partners programme also provides:
Business intelligence: we'll give you advance notice of our latest research, ad hoc briefings on areas of specific interest to your organisation, as well as a discount on any research you commission from us.
Networks and connections: our partners events have included exclusive visits to Number 10, briefings with prominent influencers, as well as the opportunity to meet fellow partners, relevant ministers and policy gurus.
Brand benefits: your brand will be visible through the numerous events we host, the regular press mentions we receive, as well as the opportunity to position your brand as a thought leader on longevity.
Our Head of Partnerships and Development, Redvers Lee, acts as a dedicated relationship manager to all our partners, fielding any of their queries or questions.
Change with us
We can help your organisation to plan for the future in the light of demographic change. Whether you're in business, not-for-profit or a charity, we have the expertise, and connections, to help you make the most from the impact of longevity.
As well as being widely networked across sectors in the UK, we are also part of a vibrant international network of longevity centres, able to tap into best practice and policy ideas to help you meet the challenges of longevity.
Our partners events are unique within the longevity sector: whether at the top of BT Tower, in the Houses of Parliament or at our founder's home, you'll meet like-minded people, eager to change society so everyone can realise the benefits of longevity.
Find out more about our partners programme here.
Our current partners
We are very grateful to our partners, without whom, we would be unable to shape and influence policy and practice towards a society that works for everyone, regardless of their age.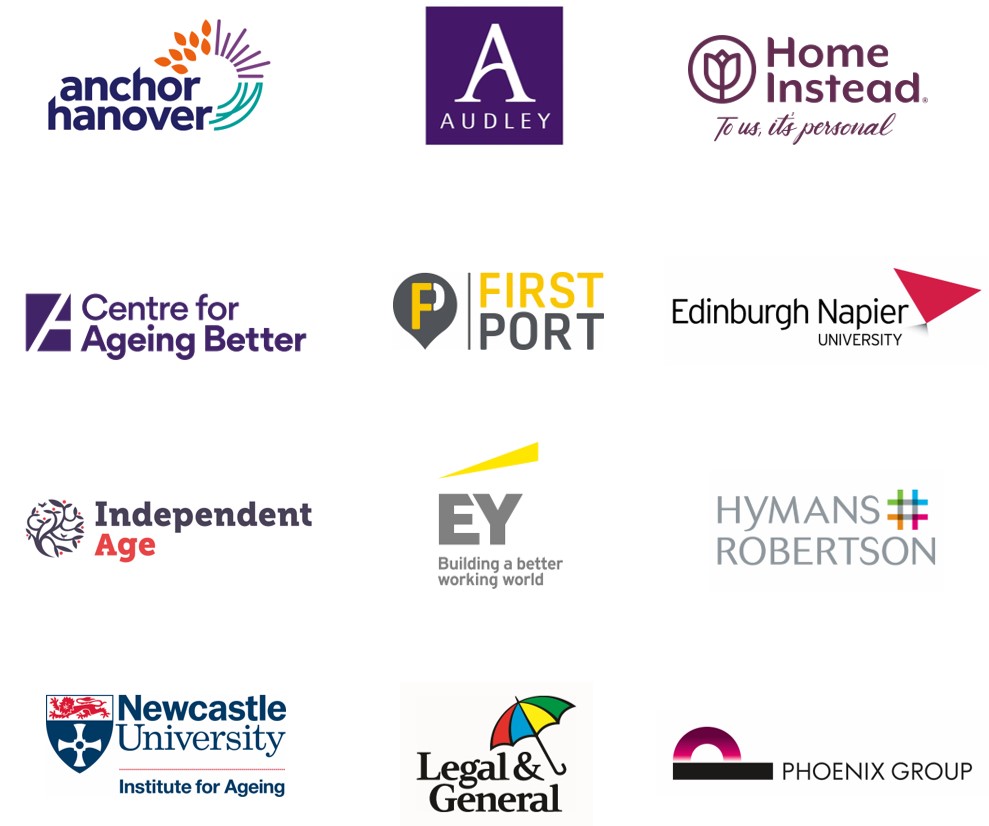 If you are interested in joining our Partners Programme, please contact Redvers Lee, Head of Partnerships and Development.
Become a partner
To find out more about our Partners Programme, please contact Redvers Lee, Head of Partnerships and Development.
"The ILC is a recognised leader in the field of ageing and demographic change. Their research is influential and respected and their events always illuminating."
Jane Ashcroft CBE, Chief Executive, Anchor
"Joining the ILC Partners Programme has been a really worthwhile investment for the University's Institute for Ageing.
Being part of the Programme has allowed us to deepen our working relationship with the ILC team, leading to collaborations on a number of funding bids and raising the Newcastle potential for impactful research outputs.
We particularly value the policy insights of colleagues at ILC and have made ample use of regular invitations to engage in events involving diverse audiences."
Thomas Scharf, FAcSS, Professor of Social Gerontology, Institute of Health & Society, and Newcastle University Institute for Ageing