Think tank urges Government to ensure that more social care workers are protected against the flu
Date: 14 September 2017
Sep 14, 2017 | NEWS
By: Andrew Rear
Think tank urges Government to ensure that more social care workers are protected against the flu
Responding to Simon Stevens' call that NHS Trusts make an additional 3000 beds available to respond to what is expected to be a particularly pressurised winter flu season, the International Longevity Centre – UK (ILC-UK), is calling on the Government to work to ensure that more social care staff receive the winter flu jab.
Whilst the Government recommends that all adult social care workers receive the flu jab, they are not eligible to receive the vaccination on the NHS.
The flu epidemic in care homes in Wigan last winter, which lead to thirty cases of flu, eight deaths, and Wigan Infirmary and the North West Ambulance Service facing additional pressures, is a case study of the toll that low uptake of flu vaccination among care home staff can have on residents and the NHS.
David Sinclair, Director of the International Longevity Centre – UK said:
'With Simon Stevens' call for the NHS to ready itself for a particularly bad winter flu season, it is imperative that adult social care workers are immunised to prevent the vulnerable people they care for contracting influenza and becoming hospitalised.
Influenza is a serious illness which does kill.
We would urge all eligible older people to sign up for their free jab via their GP or pharmacy. For those not eligible for the free jab but who want to protect themselves against the flu, the vaccine is now widely available in pharmacies and supermarkets.
Contact
Contact Dave Eaton at davideaton@ilcuk.org.uk for more information.
Notes
For more information about vaccination, visit http://www.adultimmunisation.eu.
About
The International Longevity Centre – UK (ILC-UK) is a futures organisation focussed on some of the biggest challenges facing Government and society in the context of demographic change.
Much of our work is directed at the highest levels of Government and the civil service, both in London and Brussels. We have a reputation as a respected think tank which works, often with key partners, to inform important decision-making processes.
Our policy remit is broad, and covers everything from pensions and financial planning, to health and social care, housing design, and age discrimination. We work primarily with central government, but also actively build relationships with local government, the private sector and relevant professional and academic associations.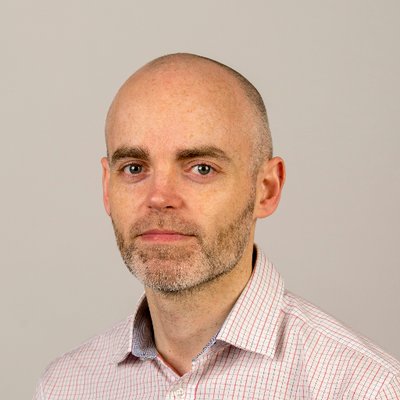 Andrew Rear
Chief Executive, Africa, Asia Pacific, UK & Ireland Life, Munich Re
Andrew Rear spoke at the ILC-UK event Europe's Ageing Demography, at the European Economic and Social Committee in Brussels, on the 5th November 2014. This is the second in a series of guest blogs by Andrew which will expand upon the key issues he raised in Brussels
Andrew Rear
Chief Executive, Africa, Asia Pacific, UK & Ireland Life, Munich Re
Andrew Rear spoke at the ILC-UK event Europe's Ageing Demography, at the European Economic and Social Committee in Brussels, on the 5th November 2014. This is the second in a series of guest blogs by Andrew which will expand upon the key issues he raised in Brussels