Slipping between the cracks? Retirement income prospects for Generation X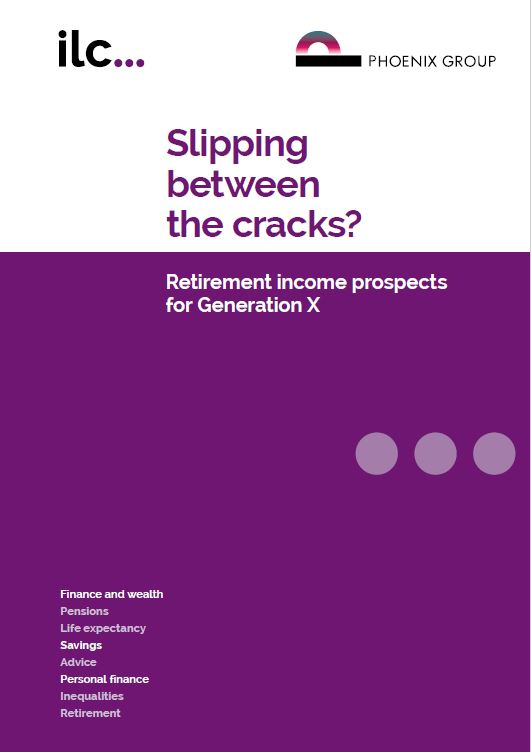 Having joined the job market too late to benefit from final salary pension schemes, yet too early to benefit from auto-enrolment into a workplace pension, many Gen Xers (those born between 1965 and 1980) face inadequate retirement incomes if policymakers fail to respond promptly.
This report, based on a nationally representative survey, finds that:
Nearly 1 in 3 Gen Xers risk reaching retirement with inadequate incomes.
1 in 5 Gen Xers are saving less or spending down their savings as a result of COVID-19.
The majority of Gen Xers (57%) want to save more for retirement but can't as they straddle multiple financial pressures, volatile incomes and competing priorities.
To help this group set to retire over the next 10-27 years, ILC and Phoenix make several recommendations aimed at:
Supporting Gen Xers to save more through interventions such as increasing current default contribution rates (for employees and employers).
Supporting extending working lives, including by requiring employers to make all job arrangements flexible by default so that employees can alter their working patterns throughout their lives.
Addressing the needs of particularly disadvantaged groups, such as: renters and first-time buyers; the self-employed; careers; low earners; and people from minority ethnic communities.
An independent ILC report, produced with the support of Phoenix Group.
Authors: Sophia Dimitriadis, Patrick Swain and Professor Les Mayhew