Navigating the uncharted waters: Population ageing in the UK
Publication Date: 27 August 2019
Aug 27, 2019 | REPORTS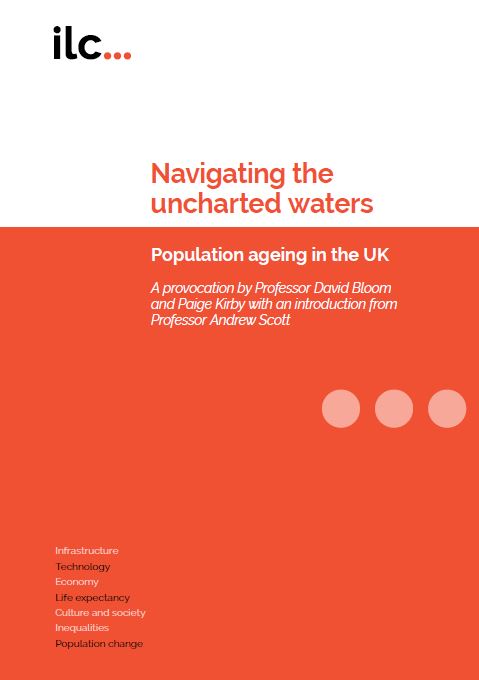 The UK's population is changing significantly. It is evident when you look around the streets or your workplace, read the news or visit a hospital. The UK, along with the rest of the world, is undergoing a massive economic and social experiment as the proportion of older people rises from already historic highs.
For decades, demographers have warned of the problems an ageing society will bring to the UK. With ageing now identified by the Government as one of its four "grand challenges", the time for action seems finally to have arrived. However, this is where the difficulties begin. Is ageing a problem or an opportunity? What exactly are the problems? What are the most critical actions to take and how do we take them?
David Bloom and Paige Kirby seek to answer these questions in this UK policy note, with an introduction by Andrew Scott.