Longevity – it's everyone's business (even theme parks)
Sep 24, 2018 | NEWS
Two new keynote speakers announced for 29th November:
• Michael Kreft von Byern of Europa Park
• Norwegian Minister for the Elderly and Public Health Åse Michaelsen
Michael Kreft von Byern, Board member of Europa Park will join us at the Future of Ageing conference to talk about why even theme parks need to think about our ageing world. In addition to his role at Europa Park, Mr Kreft von Byern is Chair of the Tourism Committee of the German Chamber of Commerce. If longevity is important for a theme park, it's everyone's business. For the fifth consecutive year, Europa Park has been awarded the title of best park in the world at the Golden Ticket Awards.
Norwegian Minister for the Elderly and Public Health Åse Michaelsen will also join us on the day, providing a Scandinavian perspective on the future of health and care for older people.
Other Speakers and Chairs on the day include:
Professor Sir Malcolm Grant CBE, Chair, NHS England; Rt Hon Penny Mordaunt MP, International Development Secretary of State (via video); Caroline Dinenage MP, Minister of State for Care; George Freeman MP, Chair, Conservative Policy Forum; Rt Hon Damian Green MP, former First Secretary of State; Baroness Ruth Lister, Emeritus Professor of Social Policy and former Head of the Child Poverty Action Group; Dr Paul Dornan, Child Poverty expert in the Department of International Development at Oxford University; Jolyon Maugham QC, Director, Good Law Project and prominent anti-Brexit campaigner; Ashwin Kumar, Chief Economist, Joseph Rowntree Foundation; John Godfrey, Corporate Affairs Director, Legal & General and former Head, Prime Minister's Policy Unit; Femi Oluwole, Co-Founder, Our Future, Our Voice and prominent anti-Brexit campaigner; Professor Philip Cowley, Professor of Politics, QMUL; Marie Le Conte, Influential journalist; Caroline Abrahams, Charity Director, Age UK; Nick Sanderson, CEO, Audley Retirement Villages; Gary Day, Land and Planning Director, McCarthy and Stone; Janet Morrison, Chief Executive, Independent Age; Ben Spencer, Research Fellow, Oxford Brookes University; Paul Cann, Chief Executive, Age UK Oxfordshire; Timothy Fassam, Director of UK Public Affairs, Prudential; Michelle Cracknell, Chief Executive, The Pension Advisory Service.
A full draft agenda will be published at the beginning of October.
Register at www.futureofageing.org.uk
We are grateful to the following for their sponsorship of this year's conference: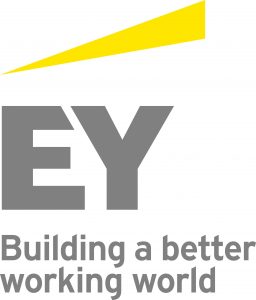 Supported by: