Age and the national travel survey
Date: 10 September 2015
Sep 10, 2015 | BLOG
By: David Sinclair
Age and the national travel survey
Ten things we learnt about age from the recently published Department for Transport 2014 National Travel Survey (England).
1) Between 1965 and 2014, older people have significantly increased the distance they travel.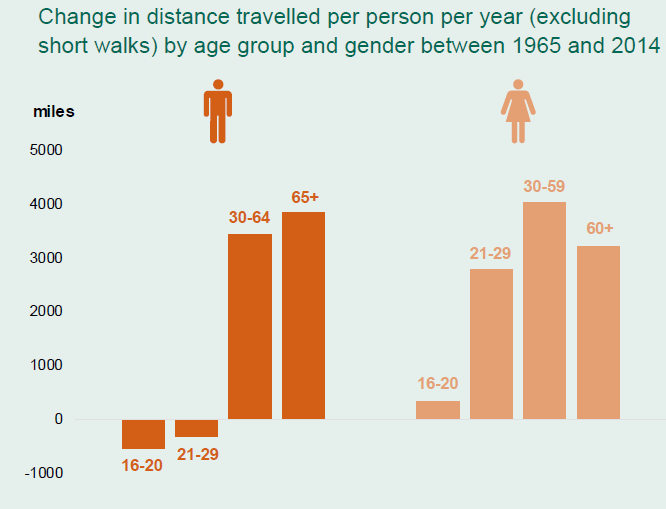 2) The distance we travel peaks in our 40s before starting to decline.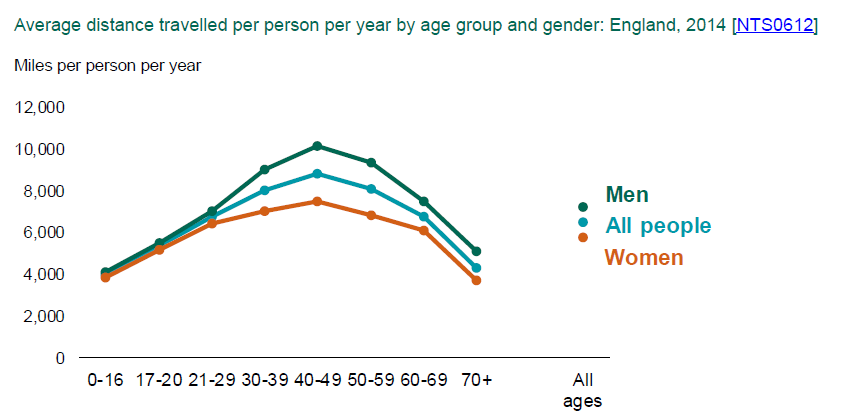 3) A growing proportion of older people are holders of full driving licences.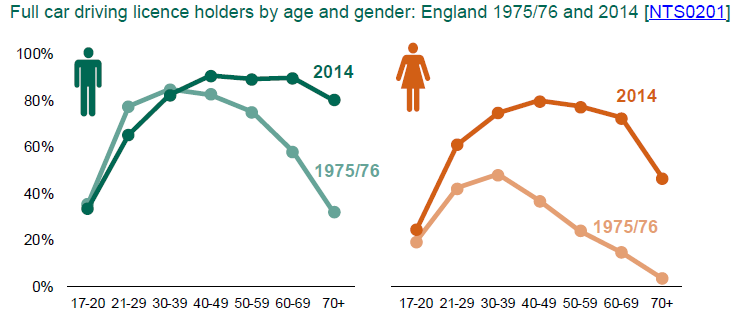 4) But we drive less as we get older.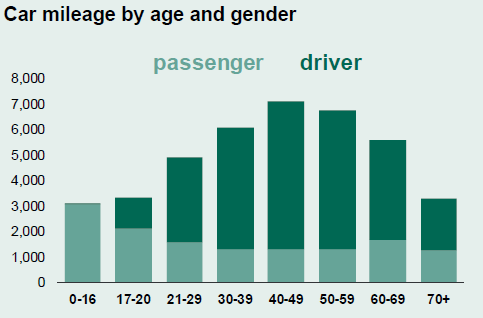 5) Women make more walking trips than men across most of their lives but the number of trips they make starts to fall after their 30s. Men in their 70s make more trips on foot than women in the same age group.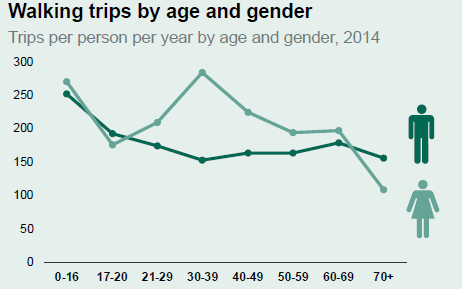 6) It remains striking how little, older people cycle.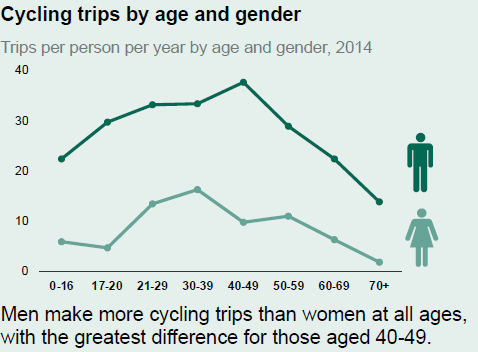 7) Women make more bus trips than men at all ages
8) Take-up of concessionary travel in England hasn't really increased since 2010.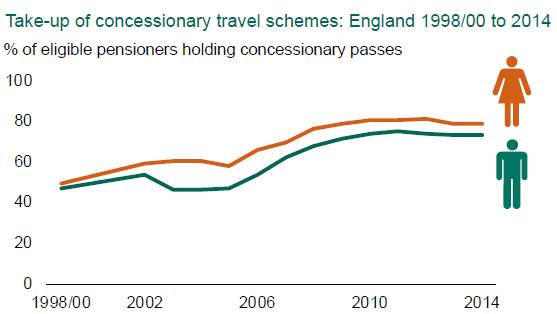 9) The number of leisure trips made peaks for those aged 60-69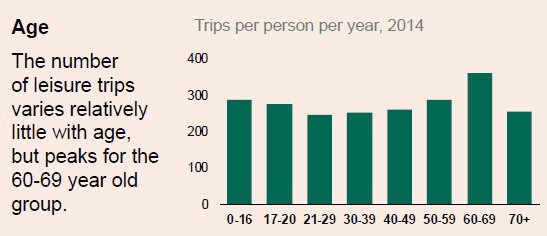 10) But shopping makes for one third of trips for older age groups
What should policymakers take away?
Our recent "Future of Transport in an Ageing Society" report highlighted how transport was failing many older people. We found:
Despite free bus travel, one third of over 65s in England never use public transport. And over half either never use public transport or use it less than once a month.

Approximately 35,000 people aged 65-84 in England have difficulty walking even a short distance, but are restricted to using public transport making any journey difficult.

1.45 million over 65s find it quite difficult or very difficult to travel to a hospital, whilst 630,000 over 65s find it difficult or very difficult to travel to their GP.

Among the over 80s less than 55% report finding it easy to travel to a hospital, a supermarket or a post office.

Among the over 65s who report that it is 'Very Difficult' for them to travel to see their GP, less than 30% are in good health.

Just 20% of those aged 70-74 living in rural areas use public transport weekly, compared to 38% of those who live in an urban setting.
These new statistics don't change the picture we painted earlier in the year but they do raise questions in relation to how we ensure transport of the future responds to ageing.
Does it matter that we travel less as we age?

How do we get more older people (particularly women) walking and cycling?

Should we seeking an increased take-up of concessionary travel?
David Sinclair
Director, ILC
David has worked in policy and research on ageing and demographic change for 15 years. David has a particular interest in older consumers, adult vaccination, active ageing, financial services, and the role of technology in an ageing society. He has a strong knowledge of UK and global ageing society issues, from healthcare to pensions and from housing to transport.